Bibbulmun Trek Wilderness Challenge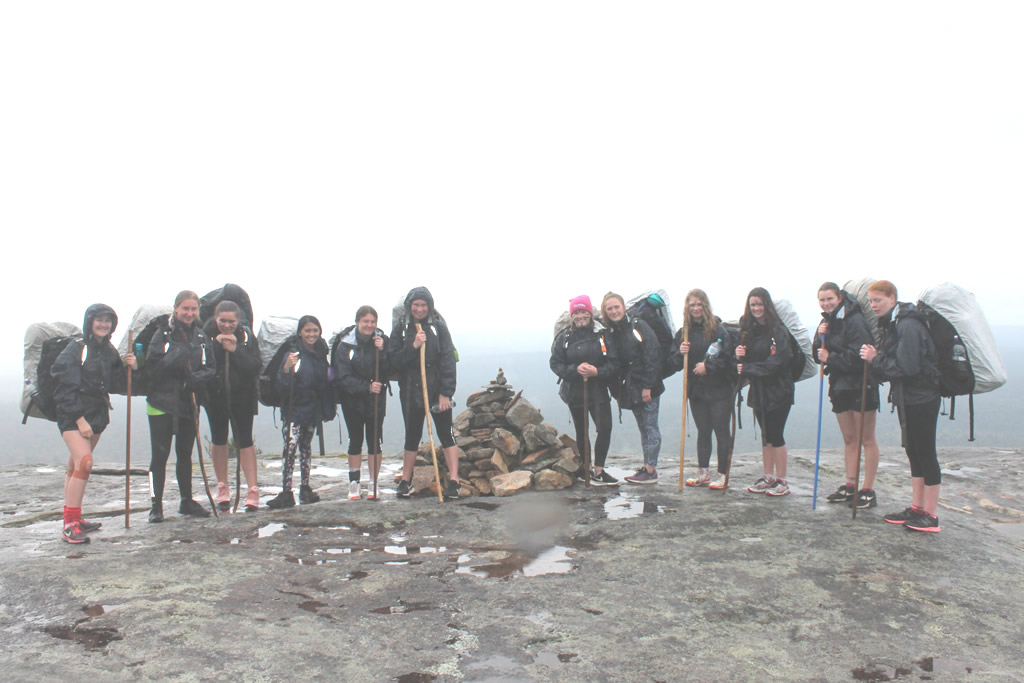 Bibbulmun Trek Wilderness Challenge
This year it was the girls turn to endure approximately 45km of undulating terrain on the Bibbulmun trek.  Our journey began on Monday 20 August at Sullivan rock as we walked 6km to the first campsite, Mt Cooke. We set up our tents and headed off to the peak of Mt Cooke to be met with a beautiful view. The first night started well, everyone seemed to have achieved success in cooking their first meals using trangias and we happily snacked on toasted marshmallows by the campfire. Unfortunately, that night the rain came and it didn't stop for another 24hours.
Tuesday was a tiring and very wet 13.6km walk to Monadnocks campsite. We climbed over Mt Vincent and Mt Cuthbert to reach the campsite. This was very challenging day for the girls as they did it carrying a backpack that weighed about 15kg. We were rewarded with a beautiful view again, the clouds slightly parted for us at Mt Vincent and the rained stopped briefly for lunch on top of Mt Cuthbert. With wet clothes and equipment, and the rain still falling we set up camp at Monadnocks.
The weather was kinder to us on Wednesday, the girls were able to push themselves to complete 16.3km to the Canning campsite. Where we enjoyed a warm fire and prepared ourselves for the final leg of an 8.6km trek to our pick-up point on Thursday.
It was a very welcome sight to see the bus rock up on Thursday with our lunches and mobile phones. Every student who participated should be proud of what they endured- cold sleepless nights, steep hills that hurt our legs, heavy backpacks that hurt our shoulders, basic tasteless food, no digital technology and of course the ticks. It definitely made us all appreciate the luxuries in life.
There were some amazing staff and volunteers that allowed this excursion to occur. Thank you to our chaplain Mrs Bronwyn McKane and volunteer Megan Harrod for joining in the hike, Mrs Jeno Haydon and Mr Brett Postans for driving the school bus, and Collgar Windfarm for providing financial support to replace equipment. Best of luck to the Year 9/10 boys participating in the challenge next year.
Miss Alyce Rogerson
Excursion Co-ordinator