School Ball – Hollywood Glam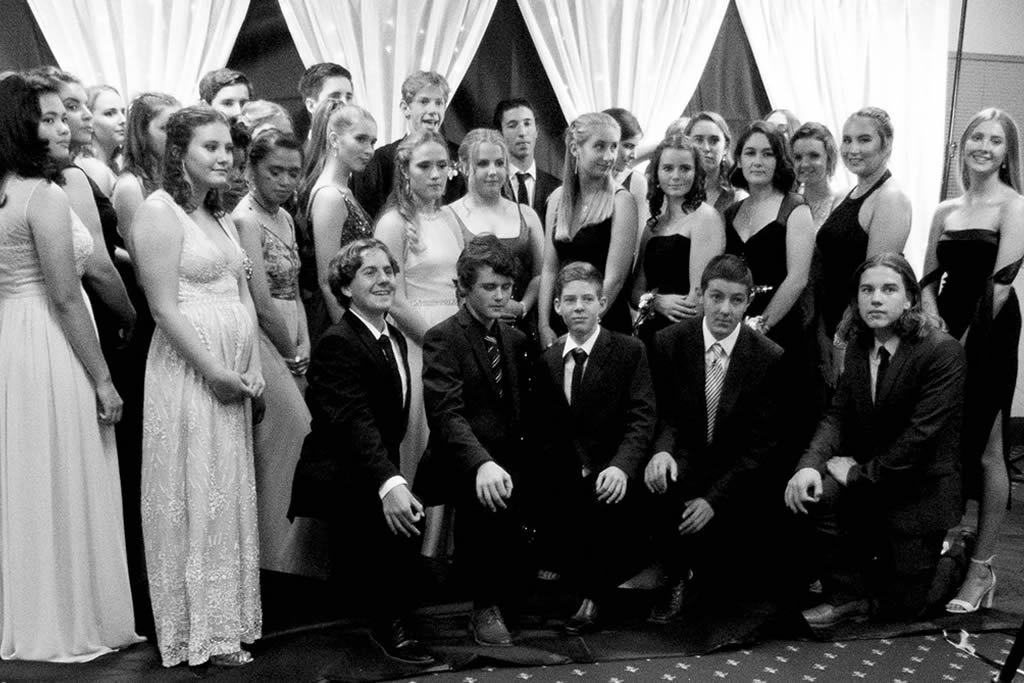 Cummins Theatre was the setting for the Merredin College School Ball on Saturday 7 April, with around 140 students and staff enjoying a glamourous evening of dancing and entertainment. The students were dressed like stars as they entered the theatre on the red carpet surrounded by crowds of fans and onlookers. The Hollywood theme of the evening created a razzle-dazzle event with some fantastic adornments and decorations created by staff and students, including some huge Oscar statues made by Mr Hontscharenko.
Official proceedings commenced at 6:30pm with a formal introduction of the Year 12 students and partners by co-ordinator Natalie Beale and an address to students and parents by Principal Bev Stanes. Once parents left the building the party really started and the main celebrities of the night were given prestigious awards.  Best couple was awarded to Tnaya Withers and Brayden King, best dressed to Bree-Annah Ferguson and Jack Downsborough. The finest stars of the evening were our Year 12 Belle and Beau of the Ball Samantha Cash and Tyren Stones
Merredin College would like to express a huge thank you to the parents of students who attended. Miss Beale and Mrs Ryan want to make special mention to the Year 12 student Councillors and students who worked tirelessly during the lead up to the ball. Also to Diana Giles and photographer Jonathon Giles Film & Photo. We appreciate the contribution of all staff who made the night a fantastic success.
Miss Natalie Beale & Mrs Rebecca Ryan