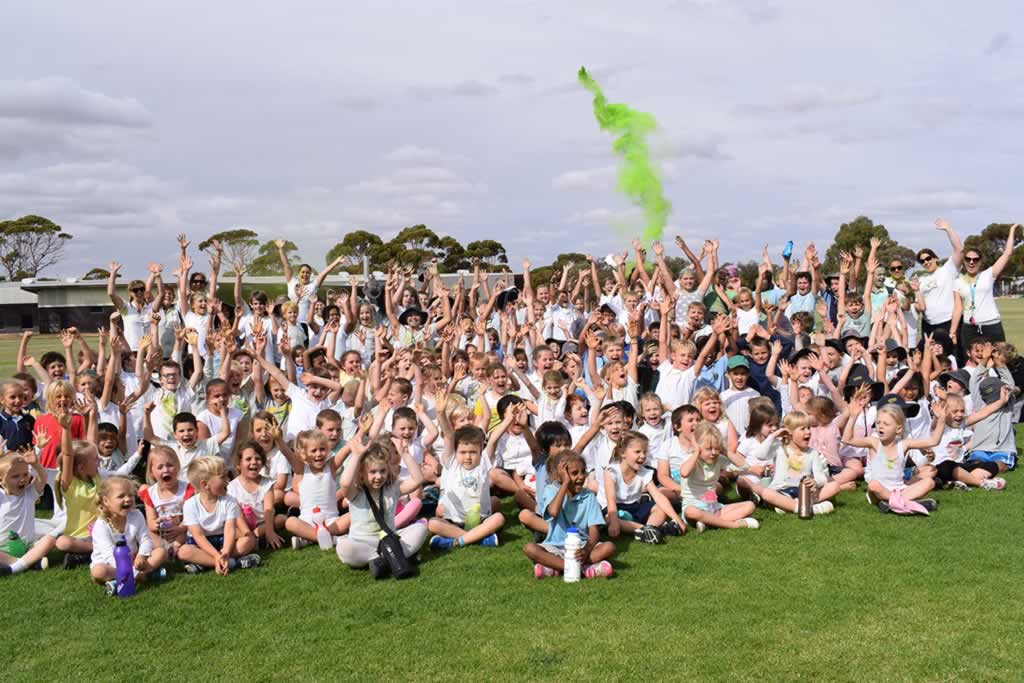 On Tuesday 10 April, students from PP-Year 6 participated in a Colour Fun Run to fundraise for school equipment. Students were asked to find sponsors for the run and to wear a white shirt.
Whilst the children were running around the oval they were running through an explosion of colour from the teachers. Sprays of green and gold wafted across the oval and many smiling faces reflected the fun that was being had by all. (Even the teachers got into the fun and were sprayed with the colours)
Fundraising efforts from students has been impressive having raised an outstanding amount of $6,705 which will go towards new woodwork tools, robots, a moveable marble run, Lego robotics and other equipment to improve learning programs for the students.
Thank you to those families who contributed to the fundraising by sponsoring their child/ren in this event.