Year 12 Harry Perkins Excursion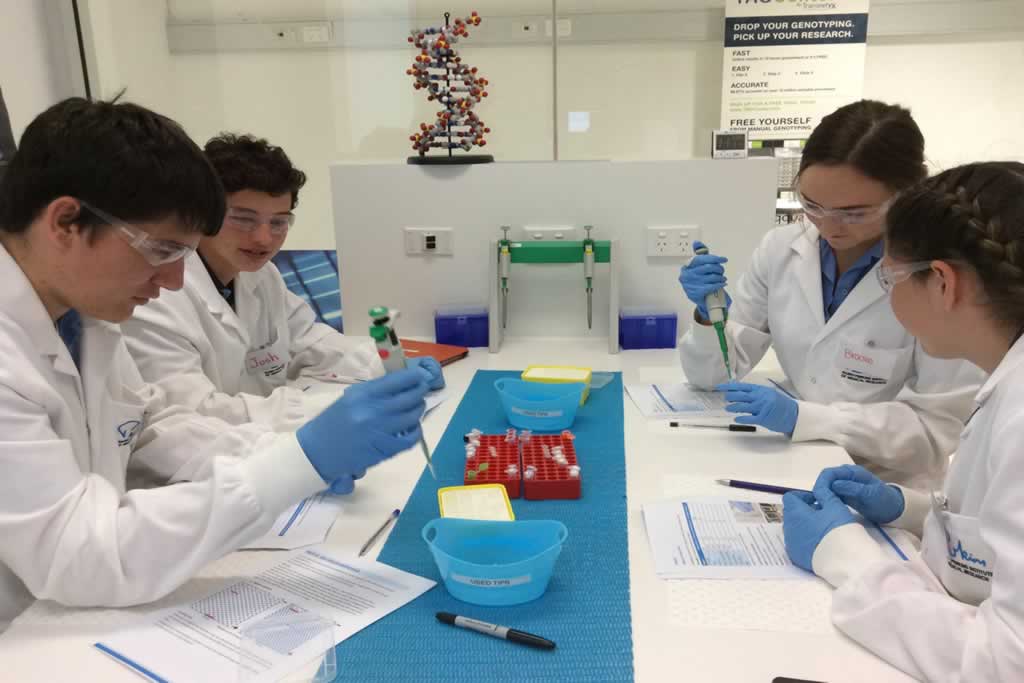 On Friday 23 of March the Year 12 Human Biology students had an early start on the school bus to Harry Perkins Institute of Medical Technology in Subiaco. As part of the Year 12 Human Biological course, the students are required to understand the steps involved in Polymerase Chain Reaction (PCR) and Gel Electrophoresis.
The equipment involved in these processes is very expensive and not easily accessible for Merredin College. This excursion allows the students to become actively involved in the process to develop a deeper understanding.  Thank you to the Collgar Wind Farm for funding the transportation for this excursion making it financially viable for our students to attend this impressive Medical facility, which assists in their knowledge and experience to complete their Human Biology studies.
 "It was interesting to learn about PCR and electrophoresis in class, and then actually witness it happen in real life" – Brooke.
"Great experience, learning new techniques in analysing genes was extremely enjoyable, getting the chance to have a hands-on experience was a major highlight for me" – Josh.
Miss Alyce Rogerson




Teacher in Charge – Science Department