ANZAC Commemorative Assemblies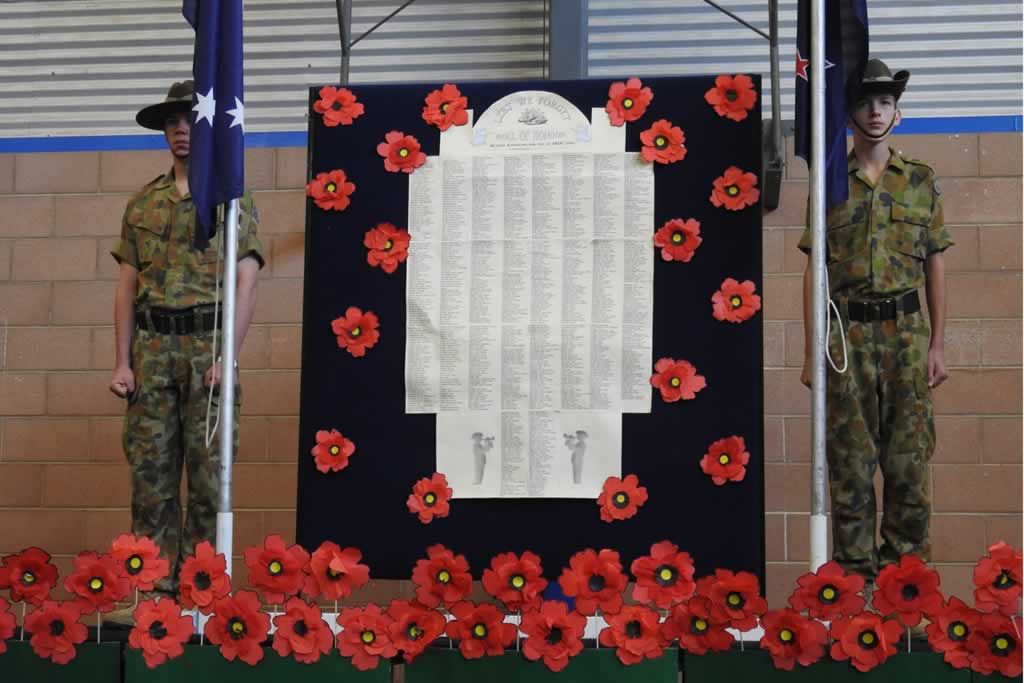 On Friday 13 April Merredin College staff and students hosted the school's annual ANZAC commemoration service during Period 1 and 2. Both ceremonies were dignified, respectful and allowed staff and students to reflect on the meaning of ANZAC by giving silent thanks for the sacrifices of brave Australian men and women who have served in the armed forces for over a century.
This year our services focussed on the end of World War I. Students were asked to consider the questions 'Why wasn't World War I the war to end all wars?' The Year 10.1 class confidently led the secondary service and read some of their work to the staff, students and parents in attendance. These included some haunting Odes and interesting reports on soldiers. The Merredin Cadets' unit and Primary Choir represented the school and community with pride and made a special contribution to the quality of the service. The Primary Student Leaders ran the second service which began at 10.15 am and then hosted a morning tea for veterans and special guests. Thank you to those who attended our 2018 commemorative event and to those staff and students who were instrumental in the organisation of this important day of remembrance.
Mrs Rebecca Ryan
HASS Teacher