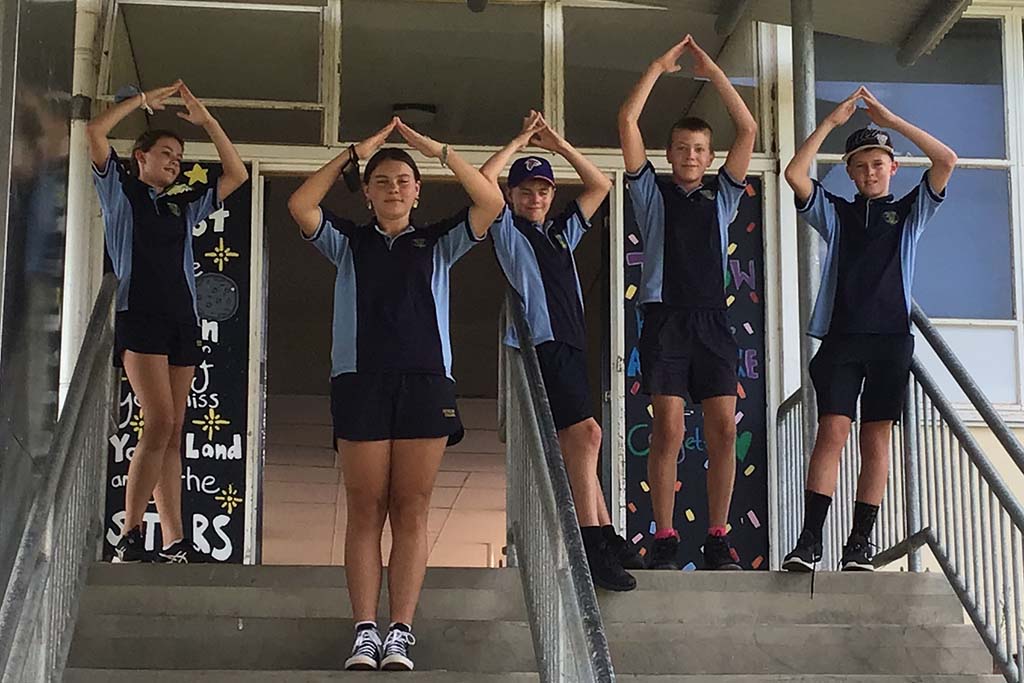 The annual Big Day Out is a special event for our new Year 7 students as they adapt into secondary school life. The purpose of the day is to assist the students to familiarise themselves with new teachers and  new classmates.
Students participated in a PBS (Positive Behaviour Support) Kahoot Quiz and a photo scavenger hunt. They had 26 challenges to complete – taking photos to represent houses, PBS values, Tik-Tok dances and other poses and concepts.
The day concluded with a free swim at the Merredin Swimming pool!!