Year 3-12 Inter-house Swimming Carnival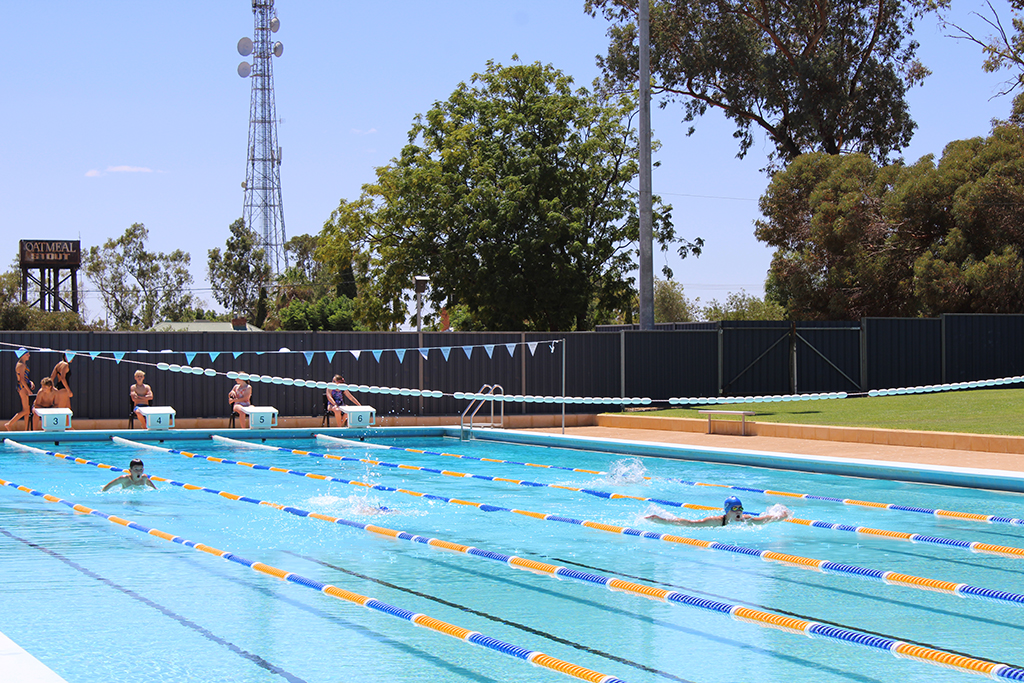 FUN IN THE SUN!!!
Congratulations to Law House for being the overall winners of the 2022 Swimming Carnival.
The Year 3-12 students who participated in the carnival showed excellent sportsmanship all day, it was great to see the children cheering on their houses in all the events.
Well done to the Individual Champions on the day and to those student whose contributed by earning points for their houses.
House Points

1st

2nd

3rd

4th

Primary

Growden (172)

Law (170)

Mitchell (164)

Kelly (159)

Secondary

Law (233)

Kelly (211)

Growden (161)

Mitchell (131)

Overall

Law (403)

Kelly (370)

Growden (336)

Mitchell (295)
House Points

1st

2nd

3rd

4th

Primary

Growden (172)

Law (170)

Mitchell (164)

Kelly (159)

Secondary

Law (233)

Kelly (211)

Growden (161)

Mitchell (131)

Overall

Law (403)

Kelly (370)

Growden (336)

Mitchell (295)
| | | | | |
| --- | --- | --- | --- | --- |
|   | Champion Boy | R/up Champion Boy | Champion Girl | R/up Champion Girl |
| Year 3 | J Walker | S Greenham | – | – |
| Year 4 | J Van Der Merwe | C Davies | S Wild | I Postans |
| Year 5 | B Manning | C Hardy | E Alcock | K Major |
| Year 6 | N Truglio | R Davies | Na Ockerby | B Wahlsten |
| Year 7 | J Hardy | J Bill | S Moylan | G Hayes-Thompson |
| Year 8 | S Anderson | B Lig & N Shelton | A Kermode | M Kett |
| Year 9 | A Jakins | A Townrow | R Truglio | E Hardy |
| Year 10 | D Meyer | D Garlett | T Bush | G Shelton |
| Year 11 | – | – | – | – |
| Year 12 | J Grant | X Rajagopalan | A Hills | E Irving |
| Overall Champion | S Anderson | – | T Bush | – |