Information Technologies – Robotics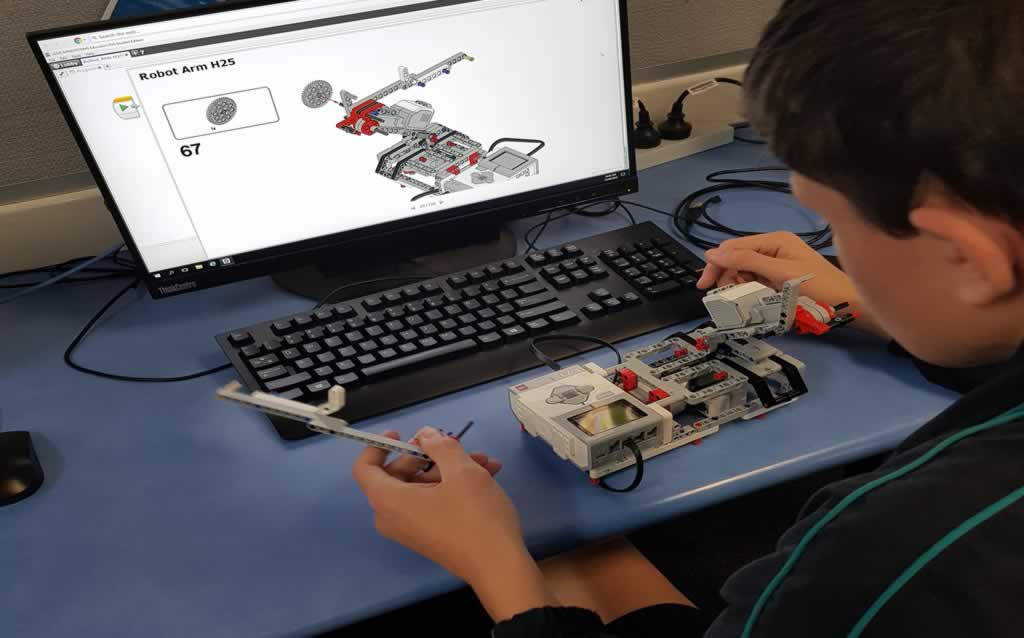 This year the IT Department has begun exploring Computer science, specifically Robotics, through project based learning opportunities. The Year 9 and 10 students have been part of the program which is in the early stages of development. Staff have completed Professional Learning so they can facilitate student growth through improvements in critical thinking, problem solving and collaboration.  There has been a considerable investment in Lego EV3 materials which form the base and first stages of the program.  The students can create and program and command robotic creatures, vehicles, machines and their own inventions making them walk, talk, grab and complete obstacle courses through programmed 'thinking'.
This program is building and developing the knowledge and skills introduced in primary school. A specialised Robotics room has been allocated for project work. The room has been renovated with upgraded connectivity, dedicated computers for programming tasks, new anti-glare blinds and 10 construction tables designed and built by trades students. IT students are designing colourful robotic images to paint the room. Hopefully we can develop the knowledge and skills to compete in ROBOCUP tournaments in the ears to come.
Everyone is welcome to come along to the Merredin College Open Day on 13 September and watch some robots in action. Students will also be demonstrating the use of 3D pens.
Mrs Robyn Harrod
Teacher
INFORMATION TECHNOLOGY