Science Week (10-18 August)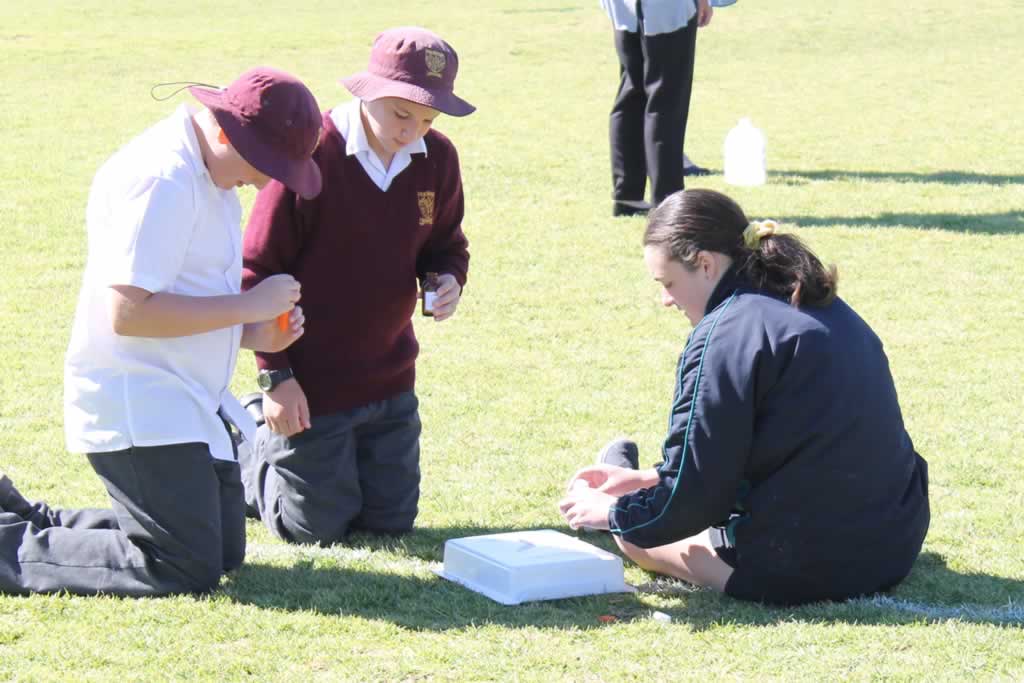 This year the theme for Science week is "Destination Moon: More Missons, More Science", as this year celebrated the 50th anniversary of Apollo 11's successful mission to the moon.
During form on Monday the secondary school participated in a science quiz competition with the winning form being Growden 3. Some of the Merredin College students participated in a Virtual Reality expedition to see the inside of the command module and a view from the surface of the Moon.
St Mary's Year 5 students were invited to the Science department to participate in many interactive activities. It started with a Virtual Reality expedition, then a search for meteorites and tektites, launching of mini bicarbonate soda and vinegar rockets (that flew approx. 10m high), launching a large water and air pressure rocket and finally watching some of Chris Hadfield's videos about life in International Space Station. Students were treated with some Astronaut dehydrated ice cream to take home.
Mrs Alyce Last
Teacher In Charge
SCIENCE