Year 9 Canberra Excursion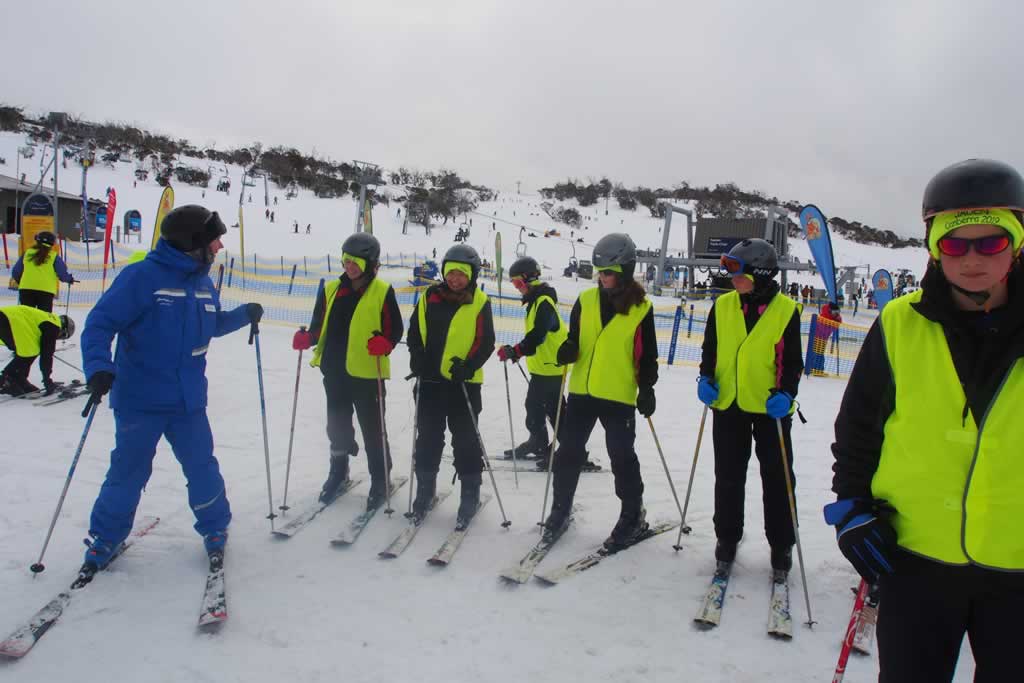 On Saturday the 24 August, thirty-eight lucky Year 9 students met at the Perth QANTAS terminal all packed and ready for the Merredin College Canberra Tour 2019. Everyone looked amazing in their school uniforms, with matching back packs and beanies. The flight was uneventful and we arrived in Sydney at 6:00am tired but excited! We were met by our fabulous coach driver Robbie and our adventure began.
We did a whirlwind tour of Sydney taking in all the iconic sights such as Bondi Beach, Sydney Harbour Bridge and of course the Sydney Opera House. After lunch at Darling Harbour we jumped back on the bus ready for the drive to Canberra. I'm pretty certain that not many students (or staff) can tell you much about the scenery between Sydney and Canberra as nearly all of us slept most of the journey.
Our week in Canberra was amazing. The students visited both the old and new Parliament Houses touring both venues and participated in interesting, hands on learning activities. Parliament House was not in session but we did have a wonderful tour guide 'Danish Michael ', who will forever be a legend. Bowling and Zone 3 were excellent fun and the students had mixed success at trying to beat Mr Ritchie and Mr James in the games.
The Australian Institute of Sport was a popular venue and we were lucky enough to see swimmers and gymnasts in training. At the National Museum we saw many interesting artefacts and displays but Pharlap's heart was a firm student favourite.
Our trip to the Australian War Memorial was, as always, inspiring. The students made us very proud with their behaviour and their respectful participation in the School Wreath Laying Ceremony. We finished the day off with a trip to the Deep space Communication Centre and learned many interesting things about the collaboration between NASA and the CSRIO.
Thursday was Snow Day and a fabulous day was had by all. Students had the opportunity to ski and each participated in a two hour lesson. After the lesson some decided that they would rather play but many astounded us by their skill and can do attitude.
Our last day was spent getting our 'science' on with the morning spent at Questacon and the afternoon spent creating Rube Goldberg Machines at the Ian Potter Learning and Technology Centre.  After a quick trip up the Telstra Tower we departed for the Canberra Airport and home.
This was just a brief outline of the learning we did and the fun we had in Canberra.
To assist families in meeting the cost of this very worthwhile excursion the Australian Government contributed funding of $310.00 per student under the Parliament and Civics Education Rebate program. The students of the Merredin College Canberra Tour 2019 would like to express their appreciation of this funding. We are also grateful to Collgar Community Fund for providing special assistance to an at risk student who would not have been able to attend this excursion without their support. Plans for the 2020 tour are well underway and this year's Year 8 students are very excited and hoping to gain a place on the tour.
Ms Catherine Flynn

CANBERRA COORDINATOR