Year 12 Human Biology – Harry Perkins Bio Discovery Centre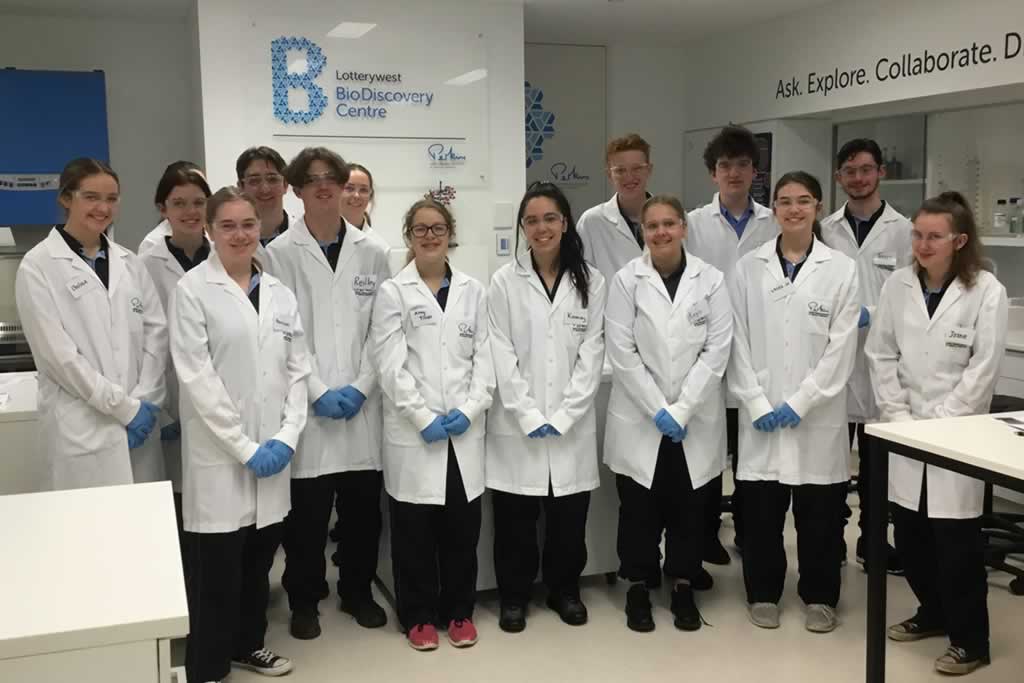 Merredin College Year 12 Human Biology students participated in an excursion to Harry Perkins Institute of Medical Research in Subiaco on the 23rd of July. The Year 12's got a lot out of this excursion, and all achieved well in their assessment on biotechnology when they returned. Students were able to experience a possible science career path and had an interactive experience of Polymerase Chain Reaction and Gel Electrophoresis.
"I found it an engaging and interesting trip, that really consolidated my interest in pursuing a career in laboratory research" Amy Tiller
"Visiting the Harry Perkins institute gave me an understanding on how the concepts we learn in class have contributed to the understanding of medical research" Kayla Westberg
Thank you to Collgar Wind Farm for funding travel expenses, this allowed the excursion to be financially viable for our students.
Mrs Alyce Last

Teacher In Charge – Science