Year 9/10 Follow the Dream Camp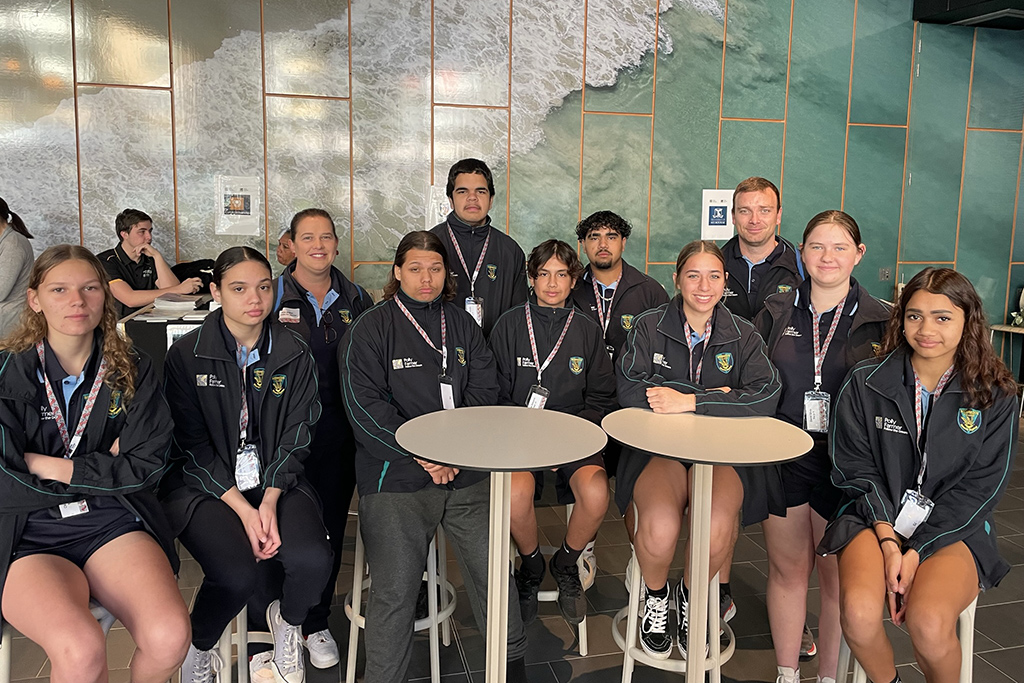 Merredin College Polly Farmer Follow the Dream students were joined by Northam and Cunderdin District High School students on an exciting overnight camp to Perth recently. On the first day students visited Murdoch University and were hosted by the staff at the Kulbardi Centre. Students from the Bunbury Follow the Dream program also visited on the same day. Students had a tour around campus, heard about University life, and took part in some activities. The students finished off the day with a fun game of bowling.
The second day students participated in the Polly Farmer Foundation careers breakfast at RAC Arena, where over 150 students from 25 different WA high schools were in attendance. Kim Farmer (Polly's daughter) spoke about her father's dream and how she loved seeing all the young people in attendance at the breakfast who are a part of the Follow the Dream program. PFF partners like Rio Tinto, BHP Western Australia Woodside Energy, Monadelphous, Worley and Motorola Solutions were in attendance and spoke to the students. Following the breakfast, students attend the Perth SkillsWest Careers Expo at the Perth Convention Centre, to learn about the wide variety of future career pathways available to them before heading home.