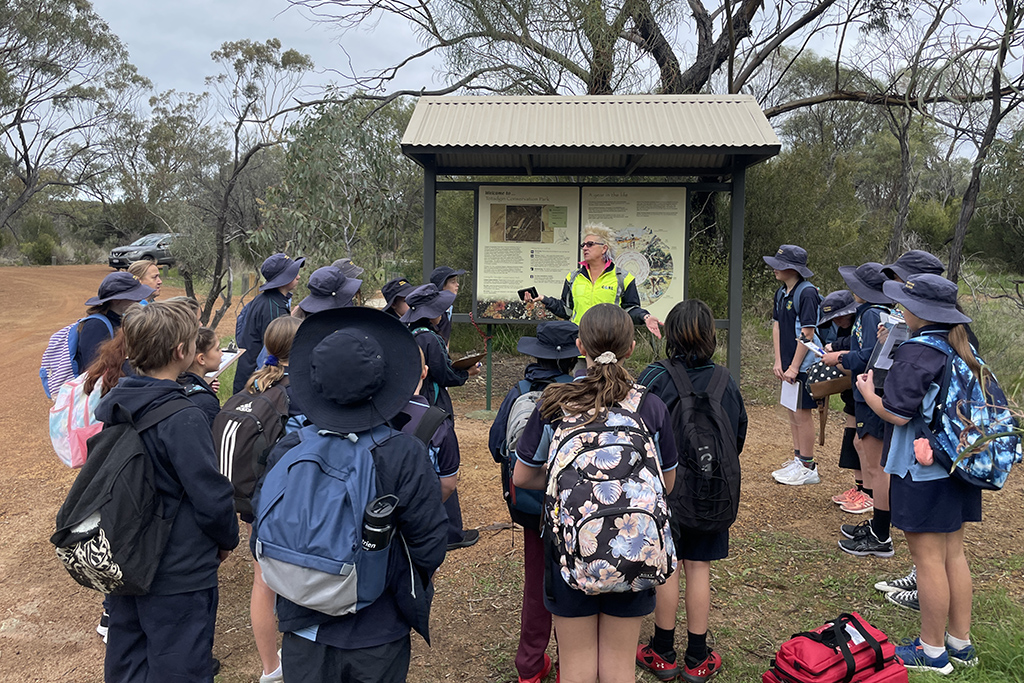 The Year 6 cohort went on a field trip to Totadgin Rock to begin their CoRE project.
We were lucky enough to have Suzy guide us on the field trip and teach us all about the Granite rock and the Reserve.
We learnt about the different types of weathering that can occur to rocks and how pegmatite dykes cause parallel lines along the rock.