What's been happening in the Kindy/Pre-primary classroom?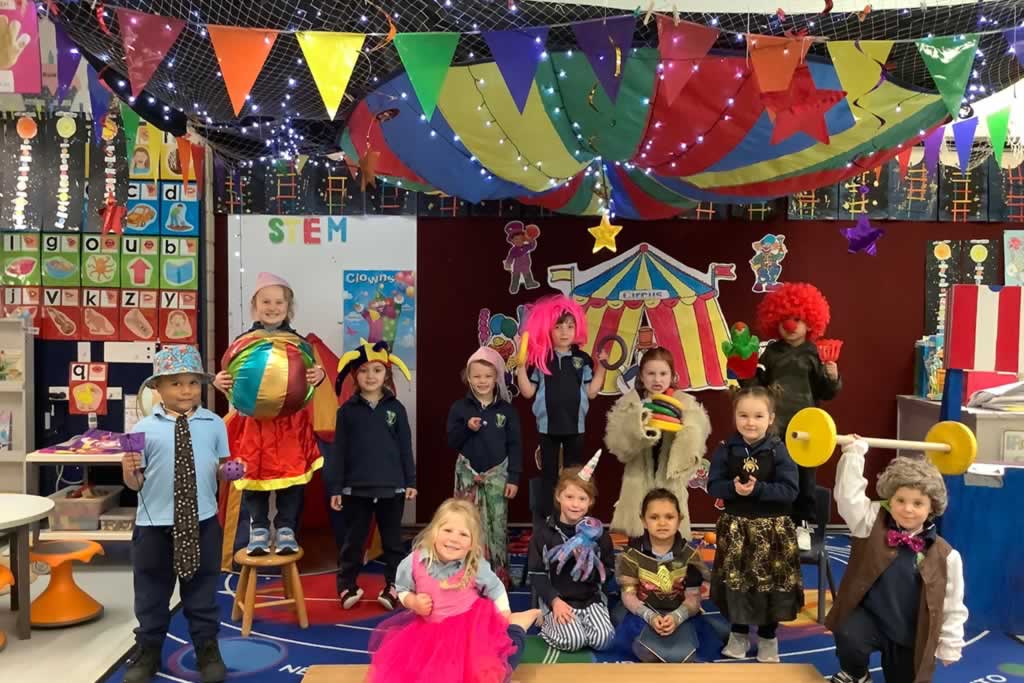 What a great start to Term 3, the circus has come to Kindy/Pre-primary! It's been full steam ahead with of lots of fun, learning and even some juggling lessons.
Students were so excited to go on their very first excursion to the Kellerberrin Nature Playground as part of their STEM learning. It was a wonderful morning spent exploring, investigating and discovering. We now have plenty of great ideas for our STEM building project.
With the Faction Carnival fast approaching we have been busy practising many different team games and events. The pre-primary students are very excited to be participating in their first sports carnival!
Mrs Claire Kudas
Classroom Teacher