Pre-primary/Year 1 classroom in Term 3!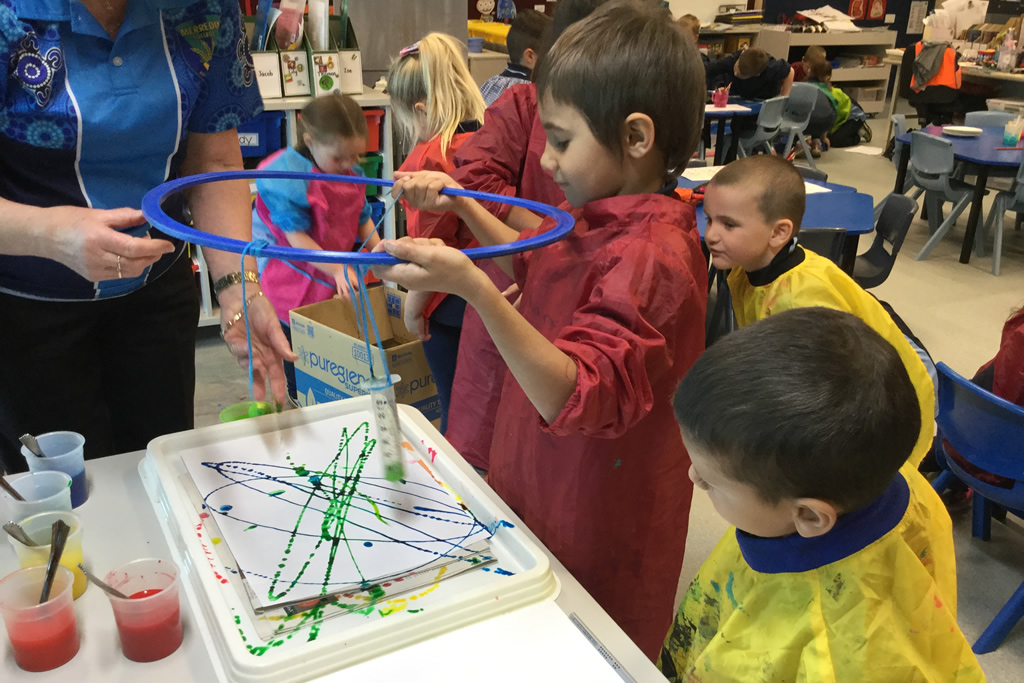 This term, we have been learning about movement in Science. We have had lots of fun looking at how animals move, whether items roll or slide and how movement (e.g fast or slow) affects the sound made by musical instruments.
In week 6, we made art with different types of movements. We experimented with:
| | |
| --- | --- |
| SPINNING | placing paint onto a paper plate and spinning it in a salad spinner |
| SLIDING | Mrs. Willcox made ice blocks with coloured water and we slid them around the paper |
| BOUNCING | Paint-soaked balls were dropped onto paper |
| PENDULUM | They swung the pendulum and watched the pattern appear |
| ROLLER PAINTING | pushing rollers covered in paint across the paper |
| MARBLE PAINTING | Rolling marbles dipped in paint across the paper |
| SCRAPER PAINTING | Pulling scrapers down the paper to make a pattern |
They had so much fun being creative and experimenting with each type of painting. We made a book of all the types of painting for the students to take home.
Ms Kirtsy Edwards




Classroom Teacher