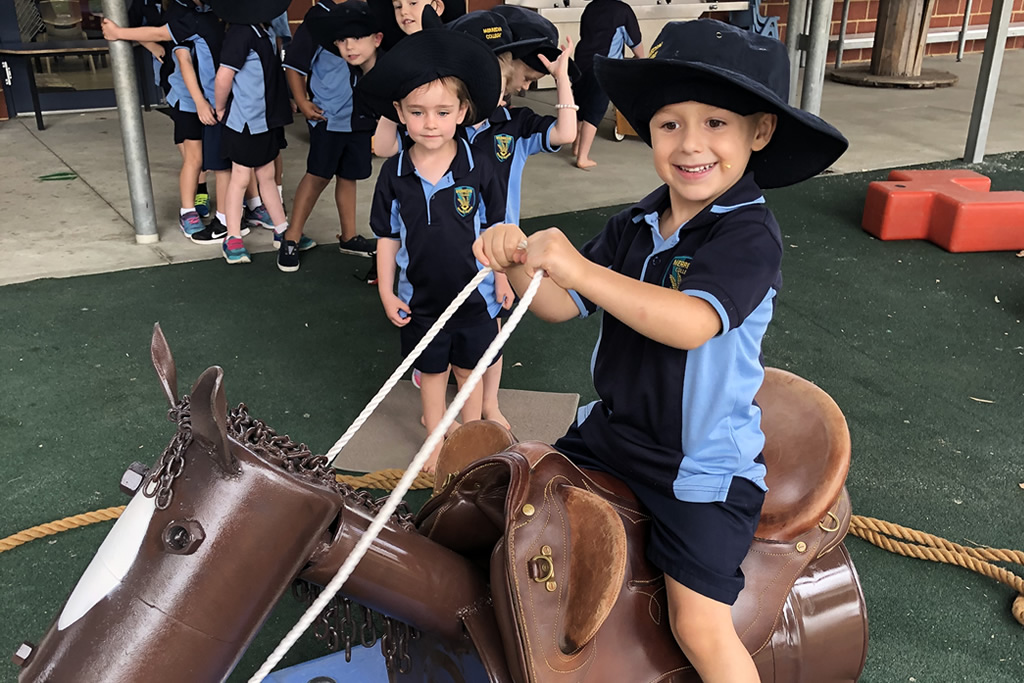 An 'Acrostic Poem' incorporating all the fun and excitement of brand-new Kindy students and families to our fabulous school in 2020.
K – Kindy at Merredin College with a happy face.
I – I am so brave.
N – Not too many goodbye tears.
D – Doing some painting, cutting and messy stuff.
E – Easily eating my lunch.
R – Remembering where my hat goes.
G – Getting my things organised by myself.
A – Always trying to listen carefully.
R – Really wanting to play and learn outside.
T – Talking with my quiet voice inside.
E – Enjoying some dancing, singing and games.
N – Not falling asleep after lunch.
2 – Two laps around the bike track.
0 – Zero time to be lonely.
2 – Two friends sitting either side.
0 – Zero time to miss being at home because Kindy is fun, fun and more fun!