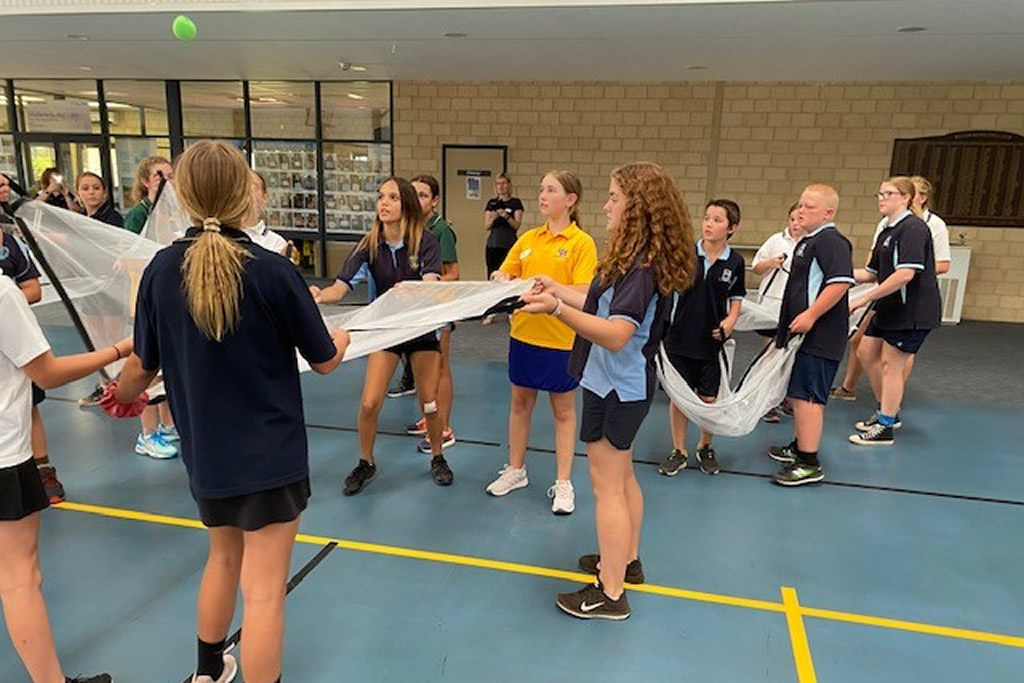 As an introduction to their new leadership role the new Middle School Councillors recently attended Camp Kulin with Mr Dawson and Mrs Hayden.
Students were joined by several other schools from the EWEN program and represented Merredin College admirably through their participation and willingness to network with others.
Team building activities on the day included: Capture the flag, blindfolded jigsaw, school discussions and a well-earned dip at the Kulin pool and waterslide.
Our Middle School councillors returned to school with some great new friends and fresh ideas to invigorate their represented year groups and houses.
Mr Dawson and Mrs Hayden were both very impressed with the behaviour and representation of the students who participated.