Whats happening in the new Kindy classroom?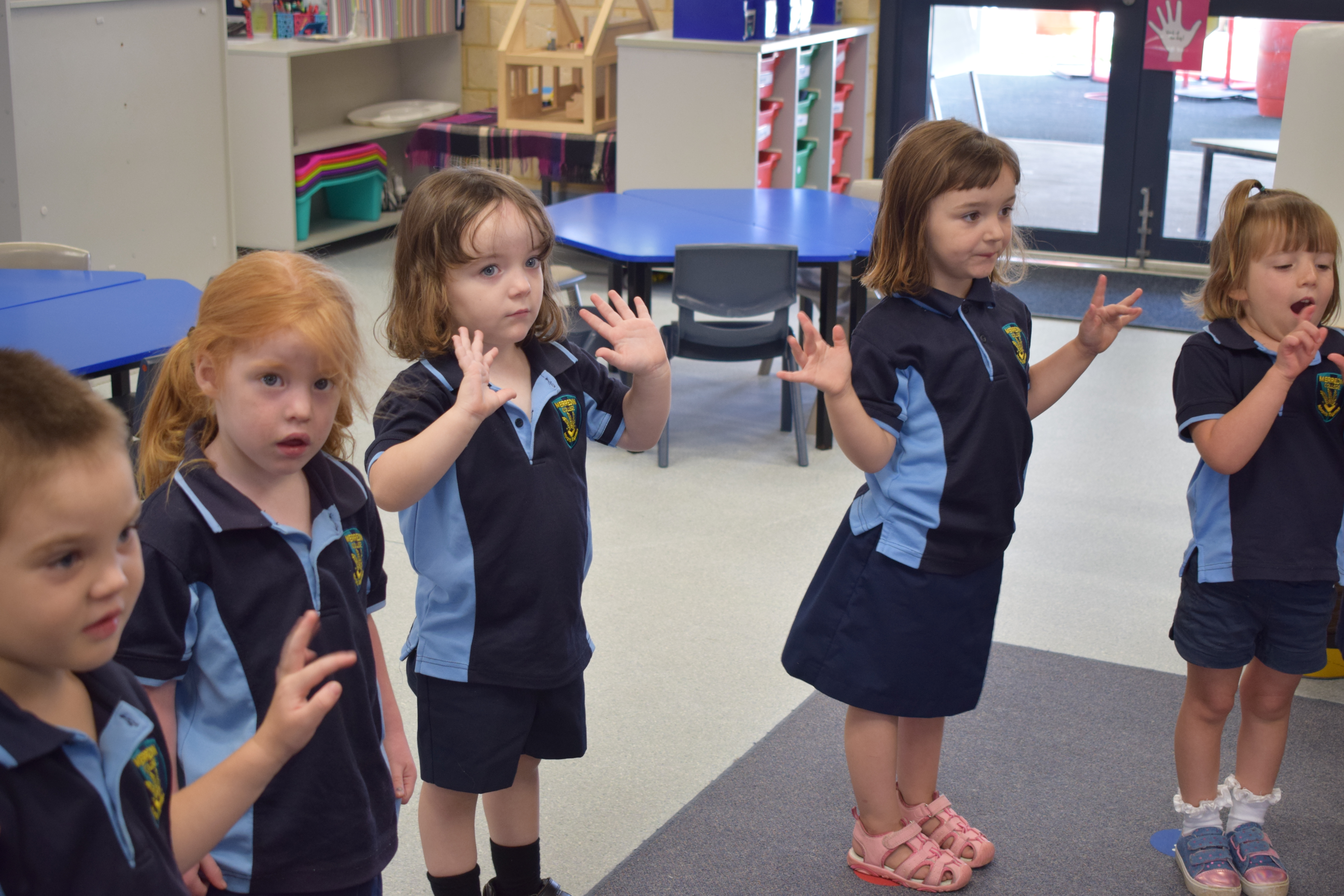 Once upon a time there were seventeen brand new students all ready to start Kindy at Merredin College in Room 3 with Mrs Crabb and Mrs Murphy. They all looked superb in their new uniforms with their backpacks packed ready to go.
They came in with their grownups and had a good look around at the new things to play with, and the new teacher, the bell rang and it was time to say goodbye. Before they knew it, they had begun the fun journey of their school education. Everyone was so excited.
Eventually 5 weeks had passed and everyone has learnt so much already. We have been learning about bodies and everyone has made life size replicas of themselves. Everybody can do whole body listening and we all help to pack away and clean up. Lunch time is always a highlight of the day.
We are very busy playing and learning all day long but we sure do enjoy a little relaxation time after lunchtime to cool off a little.
The best part of Kindy is we are making new friends and learning to be kind to everyone.
We are all going to live happily ever after in room 3 for 2019.
Mrs Kylee Crabb
Classroom Teacher