Home Economics – Secondary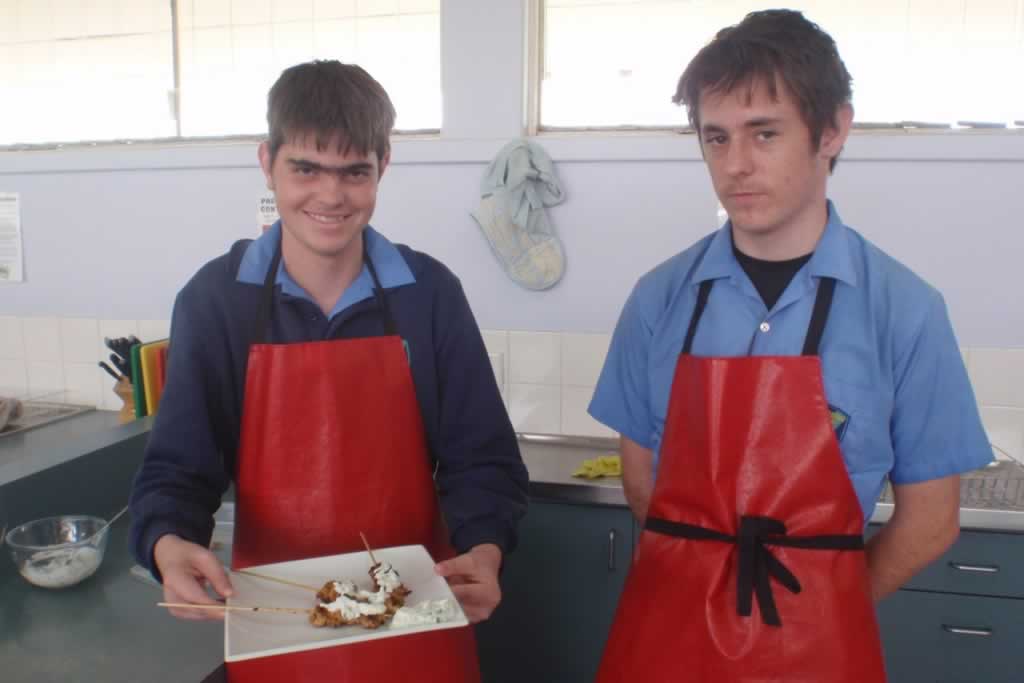 Home Economics in 2019 has started tremendously with all students. They have begun the year with introductory classes in the basics of cooking and sewing. In Home Economics there is a real need to focus on the safety and hygiene aspects of cooking as well as basic cooking techniques. We believe safety and hygiene are of the upmost importance and strive to instil this message to all students who take part in these classes.
A quick overview of Term One 2019 for each year group:
Year 11 and 12 Food Science Technology students are catering for the Merredin Twilight International Food Festival on Friday 8 March. Students are making a Filipino dessert called a "Leche Flan", it's similar to a crème caramel and tastes very sweet. The students did a test bake to perfect the steaming technique and this went really well and should be a huge success.
Year 10 students are researching special diets and their requirements and are cooking healthy food that reflects their research. In textiles (sewing) they will be upcycling an old t-shirt into either a new garment or accessory with the theme being Indigenous design.
Year 9 students are exploring International foods this semester and are cooking and tasting foods from different cultures each week. Their textiles project is focussed on recycling. Students are to upcycle a pair of old jeans into a usable bag like a handbag or laptop bag.
Year 8 students are looking into fundraising ideas that involve Pizza and will be creating their own marketable pizza concept and design. They are re-familiarising themselves with the kitchen and sewing rooms. In textiles they will be making a pair of simple shorts to wear by using a pattern and simple seam construction.
The Year 7 class is currently investigating snack ideas and adapting a pancake recipe into a healthier version of your typical pancake. They are getting familiar with the kitchen and the sewing room and are practising their sewing skills on the machines. Their first sewing task is to tye-dye fabric and makes a simple Hacky sack toy.
This semester should be an enjoyable experience for all students and teachers involved.
Susanna Polak , Amanda-Lee Lockyer and Kelly Pievaioli




Home Economics Teachers