Secondary Volleyball Program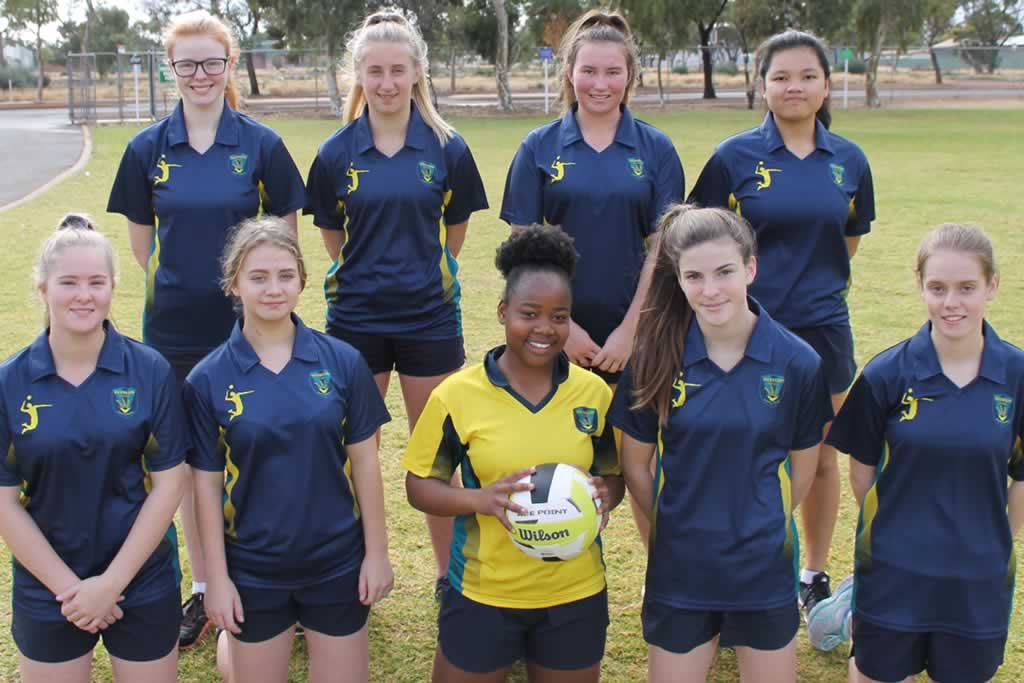 This year the Merredin College volleyball program competed in the annual John Paul College volleyball tournament held in Kalgoorlie on Thursday 26 July. Our Year 9 girls, Year 10 girls and Year 9/10 boys' teams were selected to represent our school at the tournament for a day of competitive volleyball in the lead up to the Schools Cup competition which we will be attending in Perth on the 15-16 September. Our teams looked fantastic in their new volleyball specialist uniforms on display.
In the round-robin our Year 9's kept positive against some tall opponents, the Year 9/10 boys finished undefeated and the Year 10 girls finished in second place. In the finals our Year 9/10 boys knocked out the Year 10 girls side in the semi. In the end the boys went down in the final by 2 points by a tall and high-jumping John Paul College side.
Well done to all of our students for their efforts in what was a memorable day. Our sights are now set on the Schools Cup competition held in Perth in Week 9 (Year 7-10).
Mr David Priovich
Health & Physical Education Teacher