Pre-primary Classroom – Term 3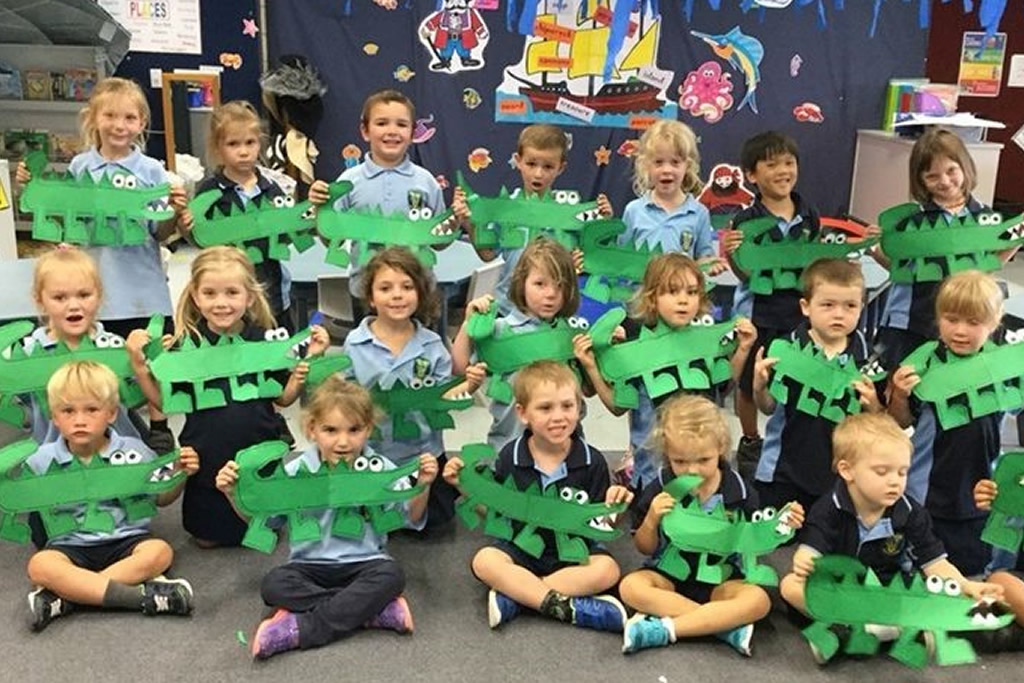 What a great start to Term 3! It's an action packed term, full of lots of fun and learning. Our classroom has been transformed into a dinosaur wonderland and we've started to discover lots of interesting facts about dinosaurs. We've created our own fossils and are getting very clever at sounding out some really tricky dinosaur names.
We thoroughly enjoyed getting our hands dirty, planting trees as part of National Tree Day. Many thanks to Merredin Toyota for kindly donating the saplings for us to plant in the kindy/pre-primary playground. They will be a lovely addition to our play area.
The students really enjoyed the excursion to Cummins Theatre to watch the production Josephine Wants to Dance. It was a wonderful performance and everyone was amazed at how this delightful story was brought to life.
With the Faction Carnival fast approaching we have been busy practising many different team games and events. The students are very excited to be participating in their first sports carnival!
Mrs Sue Goodier & Mrs Claire Kudas
Classroom Teacher