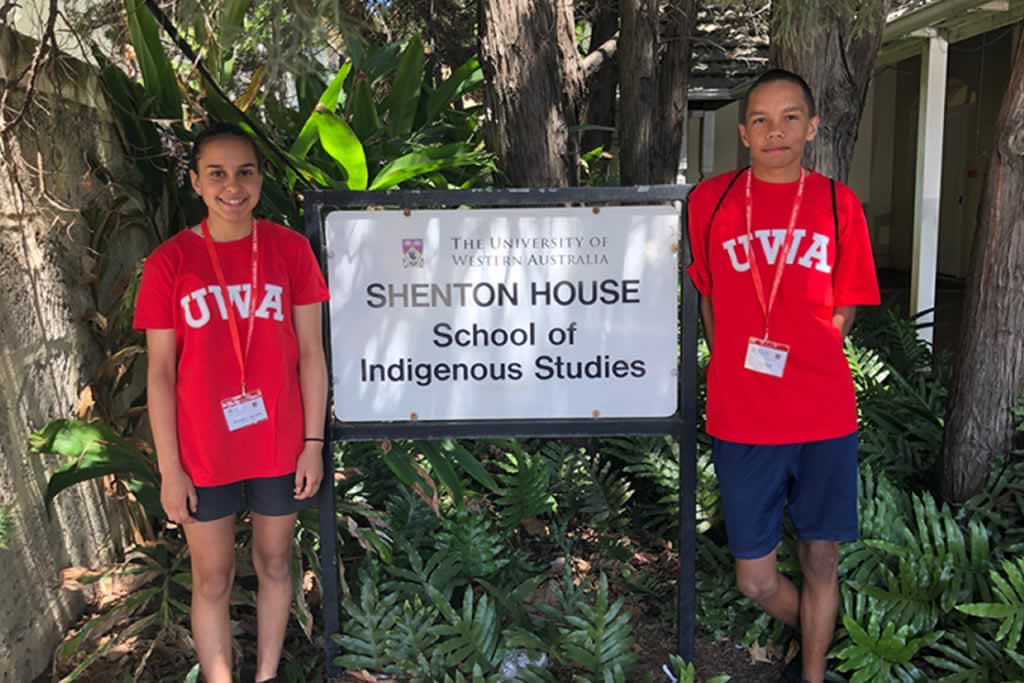 On the 30 November, Miss Smith and Mrs McKane took Year 8 students, Brooklyn Garlett and Tre Ring to The University of Western Australia for the Year 8 Indigenous Discovery Day.
On arrival, students participated in a treasure hunt to get to know the campus grounds. We enjoyed a private tour and were shown the different sections of the campus including areas related to Sports, Agriculture, Anatomy and Business. Our guide explained the different courses studied in each area.
Following the tour, we had morning tea and then started the second activity where we were shown how to plaster one another's arms. We then watched a short introduction about some of the students who had been helping us through the day. They told us bit about themselves, how they got to be at UWA, where they live and the scholarships they have been fortunate enough to receive.
Our students then went onto a Sports and Fitness rotation activity, where they took part in eight different rotations and gained points for each one. At the end, Tre and Brooklyn were two of five students who won Mars Bars for their progress.
To end the day we enjoyed a beautiful lunch and each student received a participation certificate. Overall it was a great day.
Ms Chrissi Smith
AIEO and Excursion Organiser