Secondary Swimming Carnival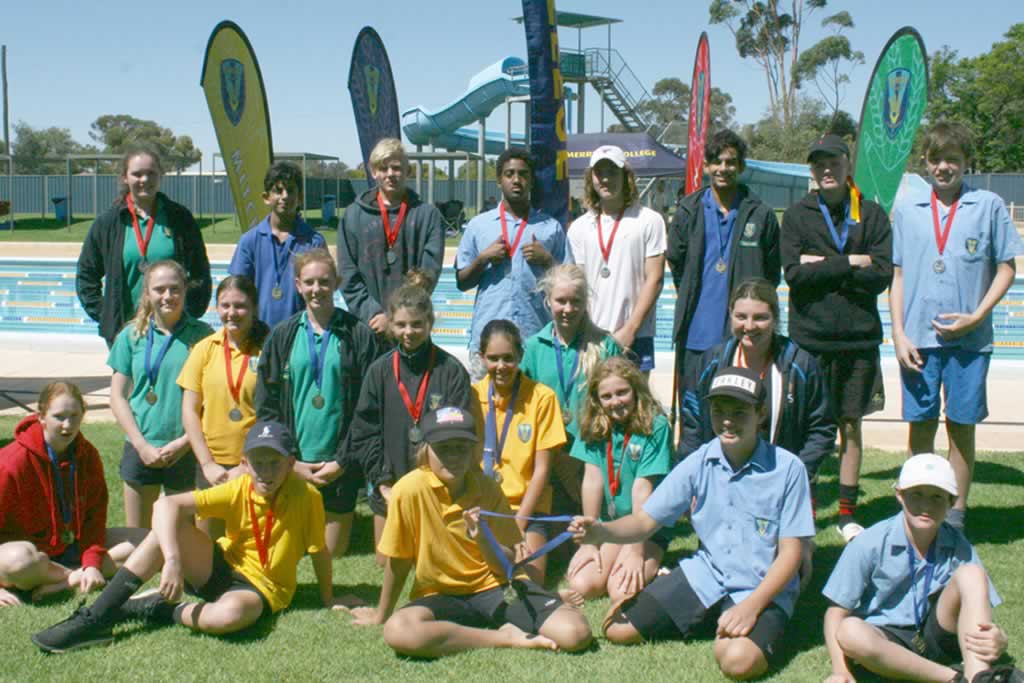 Inter-house Swimming Carnival Results
The Merredin College Secondary Inter-house swimming carnival was held on Tuesday, 28 February with all participating students displaying excellent sportsmanship, swimming to the best of their ability to achieve some excellent times. The Interschool team will be selected to represent Merredin College at Wyalkatchem on Friday 9 March 2018 at the East Avon Sporting Association Swimming Carnival.
House Points:
1st:         Kelly              276
2nd:       Mitchell       258
3rd:        Law               224
4th:        Growden     204
Congratulations to the Overall Champions 2018 and Record breakers!
Year 7
Champion Boy

C Daddow

R/Up Champion Boy

H Farson

Champion Girl

C Lane

R/Up Champion Girl

C Squire
Year 8
Champion Boy

X Rajagopolan

R/Up Champion Boy

J White

Champion Girl

S Shelton

R/Up Champion Girl

E Irving
Year 9
Champion Boy

A Adams & B Jones

R/Up Champion Boy

C Woodfield

Champion Girl

J Griffiths

R/Up Champion Girl

G Squire
Year 10
Champion Boy

T Caplan

R/Up Champion Boy

D Dixon

Champion Girl

C Brooker

R/Up Champion Girl

J Daddow
Upper School
Champion Boy

A Rajagopalan

R/Up Champion Boy

T Stones

Champion Girl

L Drakeford

R/Up Champion Girl

F Irving