2018 K-2 Merrydin Concert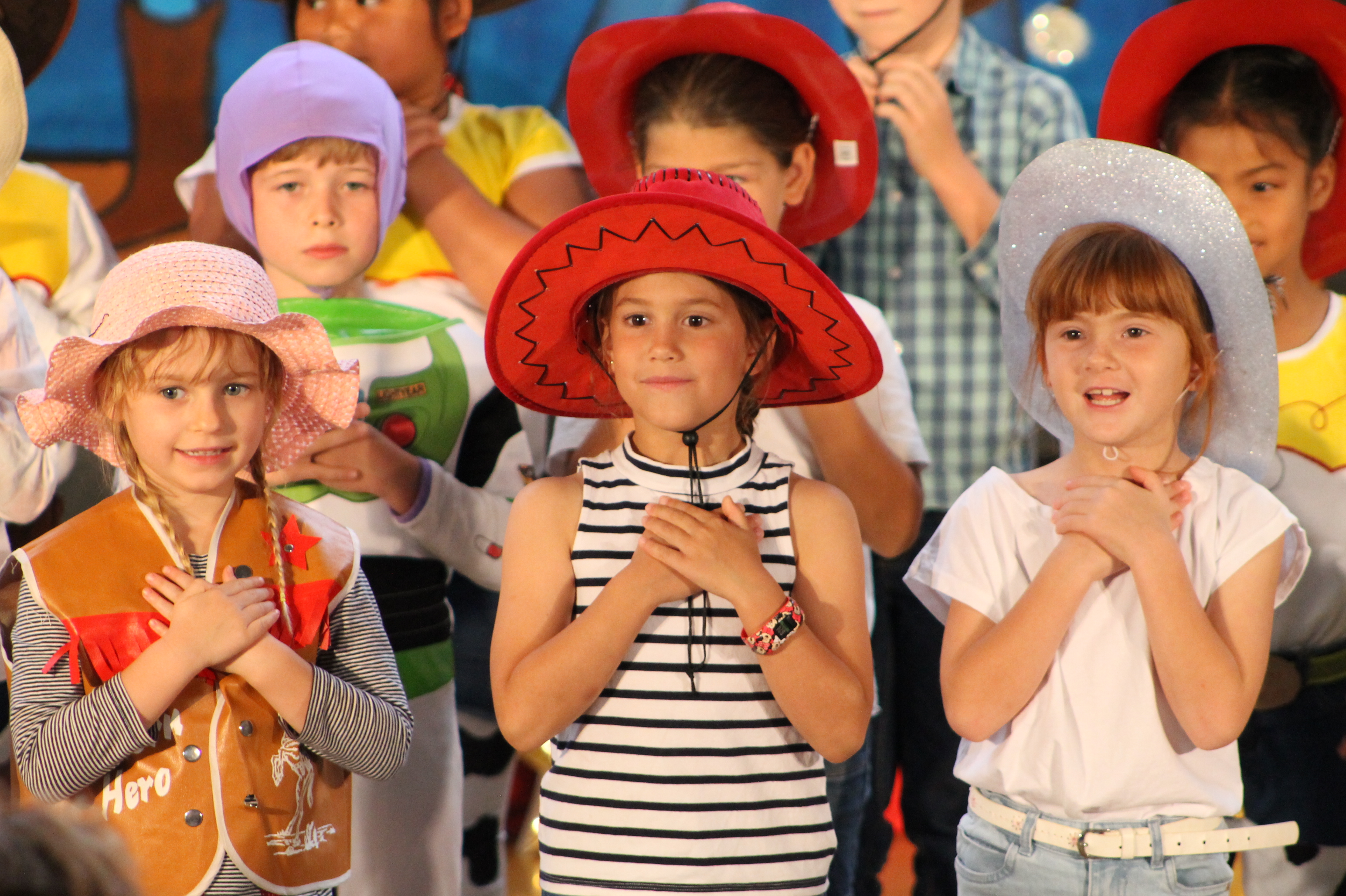 The wonderful Merredin College junior primary students entertained and made us laugh at the MerryDin Concert this week.  This year's theme was 'A Night at the Movies'. The students showcased a range of award winning movies including Madagascar, Toy Story, Moana and Trolls.
Our Kindy class entertained us with a rendition of 'Summer Holiday'. The Kindy/Pre-primary class took us on an underwater adventure, having 'Oceans of Fun', as we met 'Baby Shark' and the rest of the shark family.  The animals all came out to 'Move It Move It' when the Pre-primary's performed, they also sang 'Candy Man' and grooved away with some awesome dance moves.  The Year 1 class opened up the toy box and sang a melt the heart version of 'You've got a friend in me' before their adorable dance.  The first Year 2 item sung in Polynesian (the kids in the Year 2.1 class are so talented!!!), had a wonderful message: We know where we are – We know who we are, who we are and then it was on to their dance brilliantly choreographed with a few acro moments.  The final Year 2 performance, brought a cast full of trolls on stage to sing 'Can't stop the Feeling' before their energetic dance.  Special mention must be made of Adrian P with his final few solo moments dancing up a storm.
We finished off the evening with acknowledging students for their hard work and of course the Junior Primary Staff performance – a highlight for the students who enjoyed every misstep. A big thank you to Miss Beale (Choreography and dance instruction), Mrs Adamson (Music), Ms Burnett (art display and backdrop) and Mr James (sound and lighting) – we could put on such an amazing performance without them!
SCIENCE AWARD
S Major (Year 2)
ARTS AWARD – MUSIC
J Billing (Year 2)
ARTS AWARD – DANCE
S Major (Year 2)
VISUAL ARTS AWARD
R Davies (Year 2)
ICT Award
N Truglio (Year 2)
D&T AWARD
J Van Der Merwe (Year 2)
SPORTSMANSHIP AWARD
B Wahlsten (Year 2)
KINDERGARTEN
D Ells – Academic
H Moir – Citizenship
KINDY/PRE-PRIMARY
C Kett – Academic
R Bush – Citizenship
PRE-PRIMARY
R Burnett-Nelson – Academic
H Cervantes – Citizenship
YEAR 1
E Curan – Academic
Z Craddock – Citizenship
YEAR 2.1
R Davies – Academic
M Walker – Citizenship
YEAR 2.2
A Junk – Academic
R Van Der Merwe – Citizenship