Merredin College Acknowledges Volunteers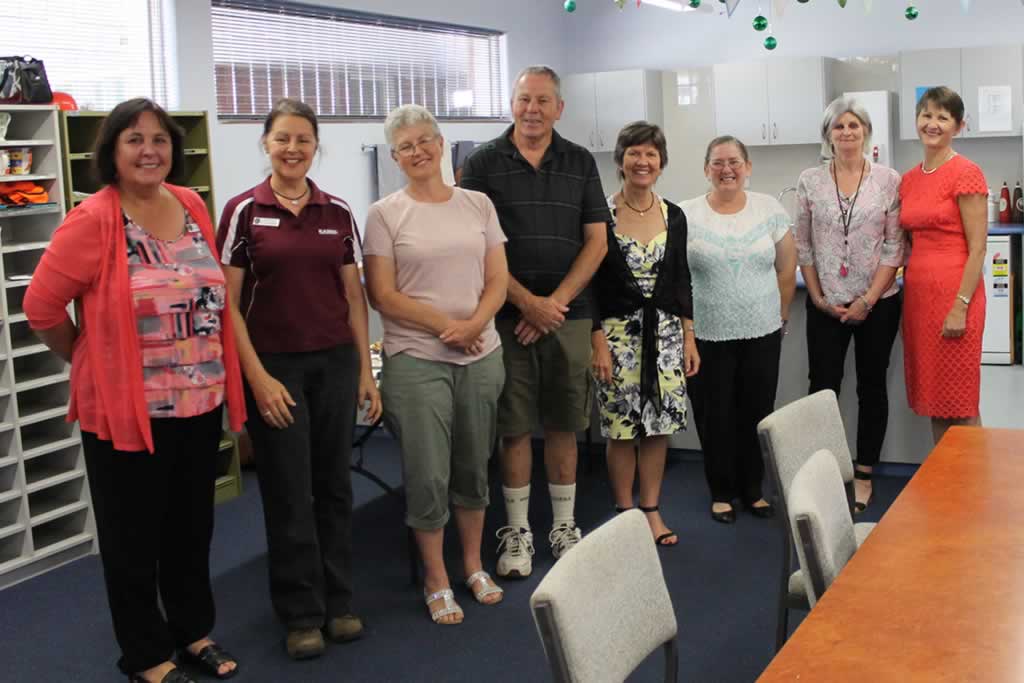 'Those who can, do. Those who can do more, volunteer' – Author Unknown
Merredin College was delighted to host a "Thank Our Volunteers' day on Friday 1 December. Staff provided a sumptuous morning tea to acknowledge the outstanding efforts of the huge number of people who willingly volunteer their time to assist our students and staff.
Schools cannot function effectively without the support of volunteers. We are indebted to the parents and community members who volunteer to help in a multitude of ways –  at sporting carnivals, covering books, listening to reading, mentoring students, running school banking, and  supervising at camps. The list is endless. Mrs Jackie Murray is one-in-a-million as she supports the Humanities Department in a totally voluntary capacity almost every day of the week.
I would particularly like to thank the School Board members who have given personal time to oversee the strategic direction of the College. In this, our first year as an Independent Public School, Mrs Julie Flockart has been a brilliant chairperson. I also thank Mrs Jenny Doncon for her work as our secretary.
The Merredin College P&C is also very supportive of the school. This small but committed group run two essential services for Merredin College – the canteen and the uniform shop. In addition, they provide funds to support 'extras' for our students. I wish to thank Mr Kim Lane (president), Mrs Janelle Millar (treasurer) and Mrs Rochelle Willis (secretary). They have done a mighty fine job.
Lastly, I recognize the many staff who volunteer for jobs which are over and above their actual responsibility. Whilst there are many of these, I make special mention of Mrs Dorothea Freebairn and the other Breakfast Club volunteers who every morning provide a healthy breakfast for our students.
Beverley Stanes
Principal