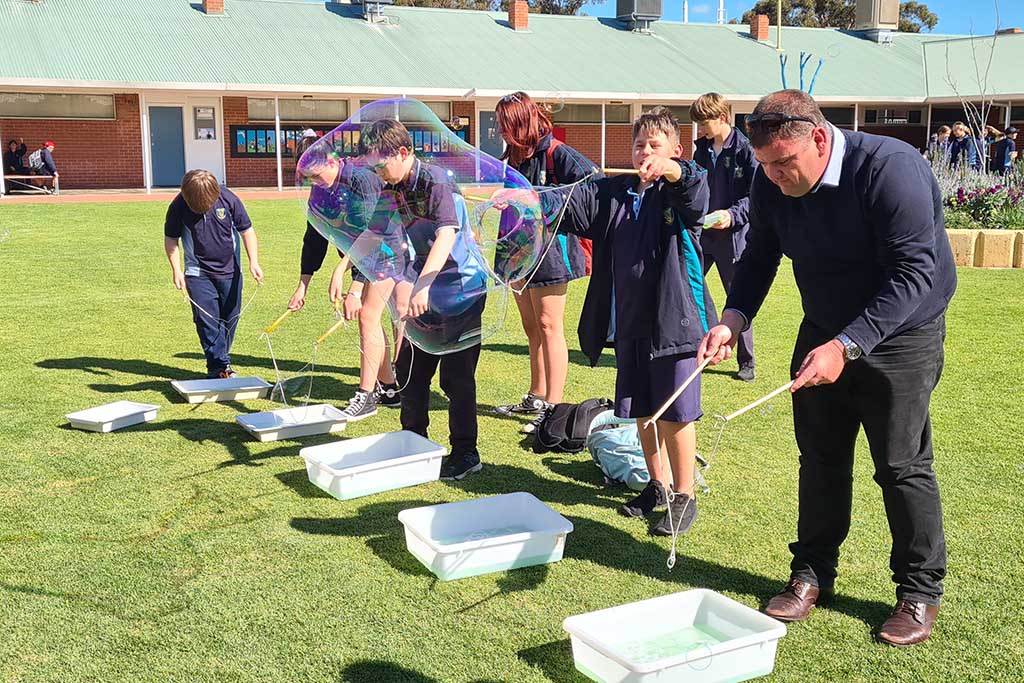 Biggest Bubble Competition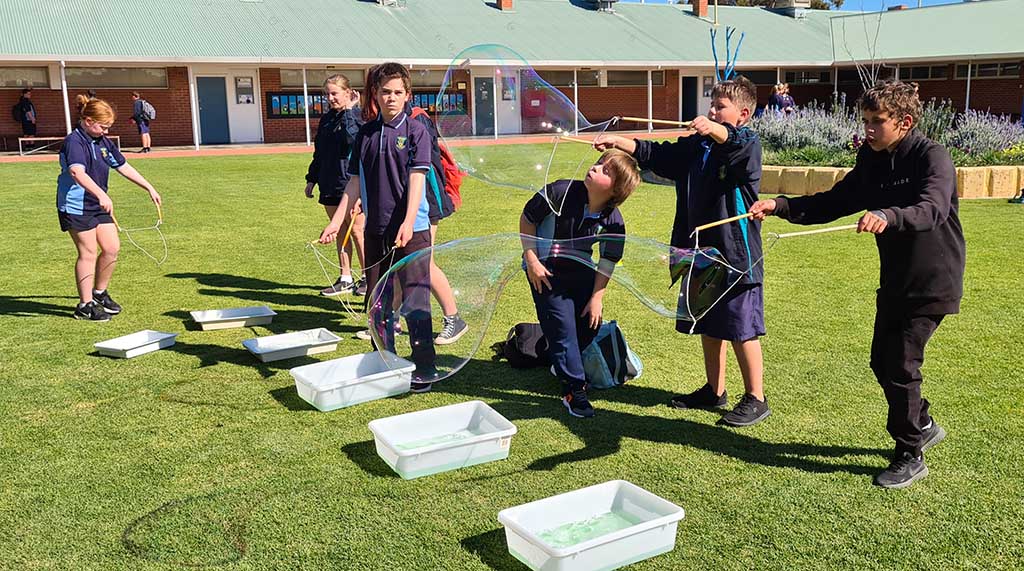 This year Mrs Cartwright held a biggest bubble competition during the recess for National Science Week.
Applying forces to a watermelon!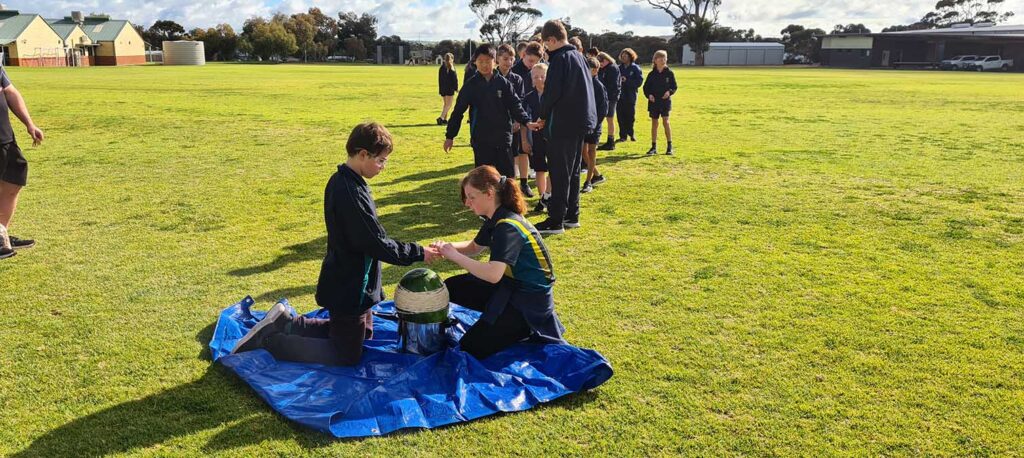 Year 7 class applying forces to a watermelon to see how many elastic bands it would take to implode. It is part of a nation-wide event to collect data which will later be evaluated as part of students integrating data literacy into science.