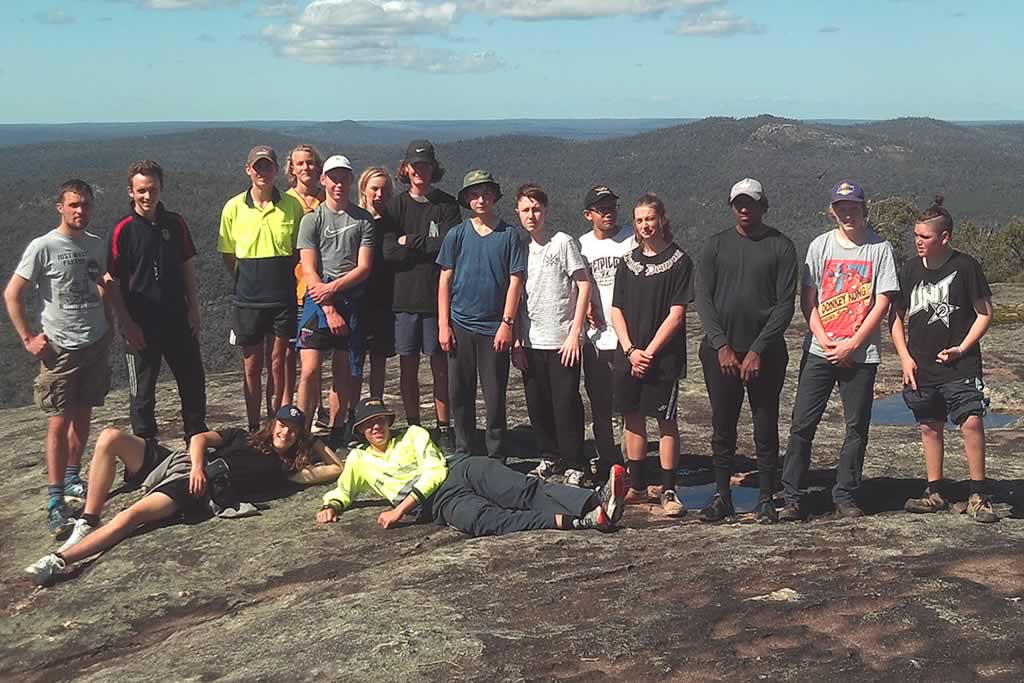 From the 24-27 August eight Year 9's took part in this year's Wilderness Intervention Program on the Bibbulmun track, led by six Year 10 leaders, Mr Gardiner, Mr Tibbits and volunteer Francois Marais.
Our team departed the College early on a Thursday morning to begin the 45km hike from Sullivan Rock with clear skies, which fortunately lasted the duration of the hike. We immediately got a sense of the intensity of the hike with many of us struggling to reach the first campsite and most of us eating through the majority of our snack supplies by the first evening.
We attended tribal council after dinner each night to reflect on the day, vote for our favourite 'Hiker of the day' and set goals for the next leg of our journey. We hiked more and more confidently each day, everyone seemed to enjoy the opportunity of being outdoors.
One of the more funny things that occurred was Mitchell's story about how he saved Riley and myself. It was the second day of our hike and we were traveling from Mount Cooke to Sullivan Rock. I misunderstood what Mr Tibbits had said to 3 of us that we had travelled the wrong way. We ended up walking about 200 meters in the wrong direction but eventually figured it out. Riley and I stopped for a while to catch our breath as Mitchell continued on up the next summit. Once we finally arrived everyone asked us about how Mitchell saved us. We had no idea what everyone was talking about so we asked them to elaborate. Apparently, Mitchell said he came to help us and that he found us lost screaming for help. Obviously this was a lie as he was with us the whole time, but a funny lie.
After our 45km journey came to a close we were greeted by Mr Richie. He invited us all onto the bus where we were given fresh water and Subway. On the trip home some of us fell asleep while others were as awake as owls like always. Overall the Bibbulmun Trek was a great experience and something I would strongly recommend. It tests people limits, rewards hard work, and brings out the best in people.
Clayton Spring
Year 9