Secondary Drama Workshops with Libby Klysz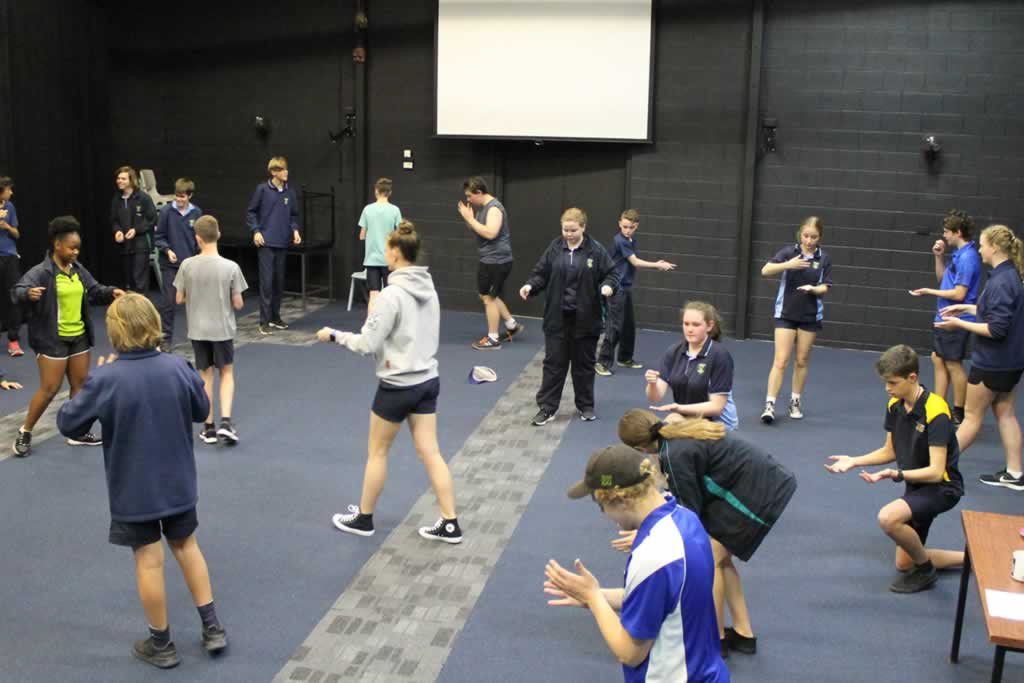 On Wednesday 25 July, Merredin College was lucky to host Perth Theatre-maker Libby Klysz for a number of workshops with students currently doing Drama.
The students were exposed to a range of activities that nurtured their creative skills and showed them how engaging their ideas could be when they played with them. Students created amazing stories and images, all of which could be explored further for potential performances. Creativity has become a valuable commodity in education today and Drama is an excellent place to explore.
"All Drama starts in play, so let's do that. It's like being back in Kindy when you didn't care what people thought of your work, just do it and see what happens". (Libby Klysz)
Mr Tom James
Drama Teacher