Semester 1 Highest Achievers Assembly – Secondary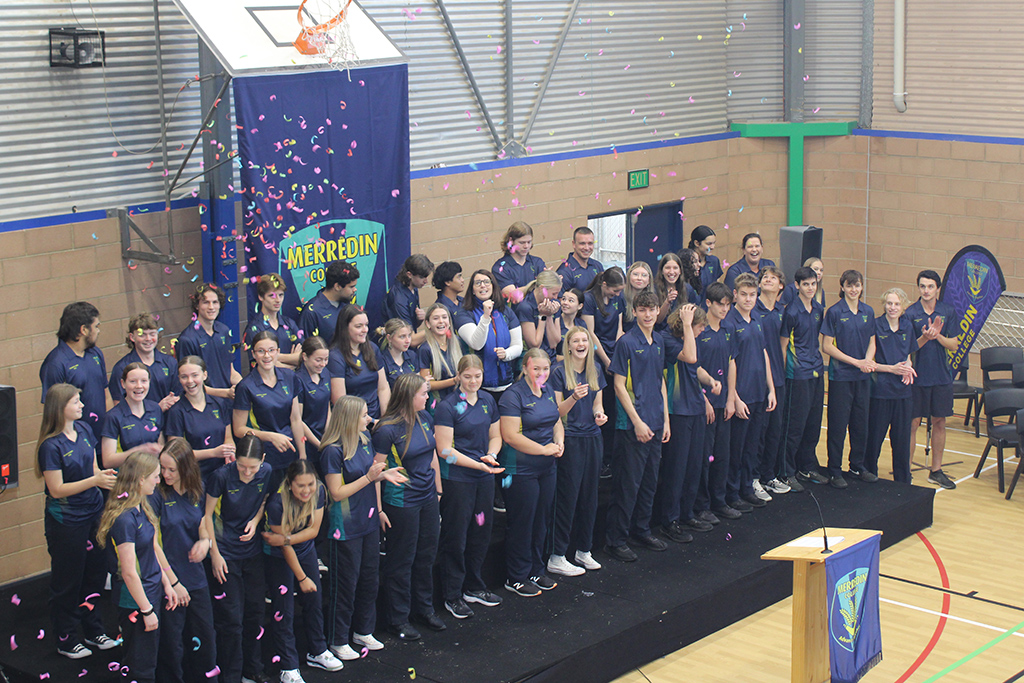 This week in Secondary we acknowledged our Semester 1 Highest Achievers at an assembly, where we also present the 2023 Country Week team and wish them all the best for the week ahead.
Congratulations to those students who achieved an award.
The following students also received Awards of Excellence for achieving four or more 'A' grades in their report. Well done!
Year 7 – S Wilson
Year 8 – Chloe Major
Year 9 – C Rajagopalan, L Dickinson
Year 10 – E Hardy, M Doncon, T Carlson, T Downsborough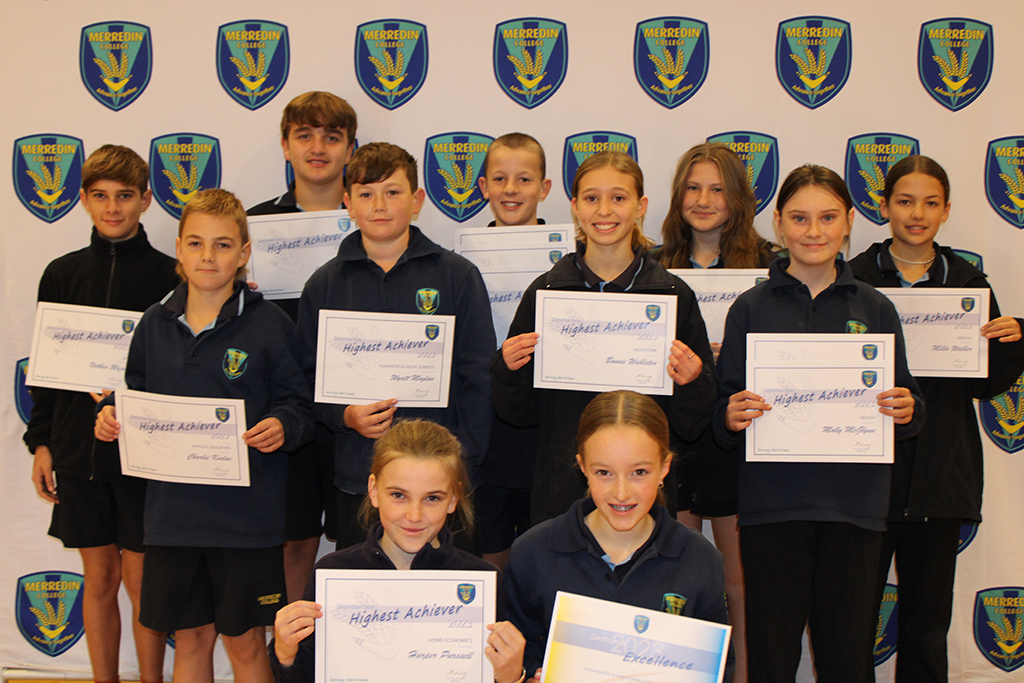 J Billing

CoRE
C Kudas

Physical Education
N Major

Art
M McGlynn

Health

Information Technology
W Moylan

Humanities & Social Sciences
H Purssell

Home Economics
E Swarts

Drama
N Truglio

Science

Mathematics
B Wahlsten

Woodwork
M Walker

English
S Wilson

LOTE
(Language other than English)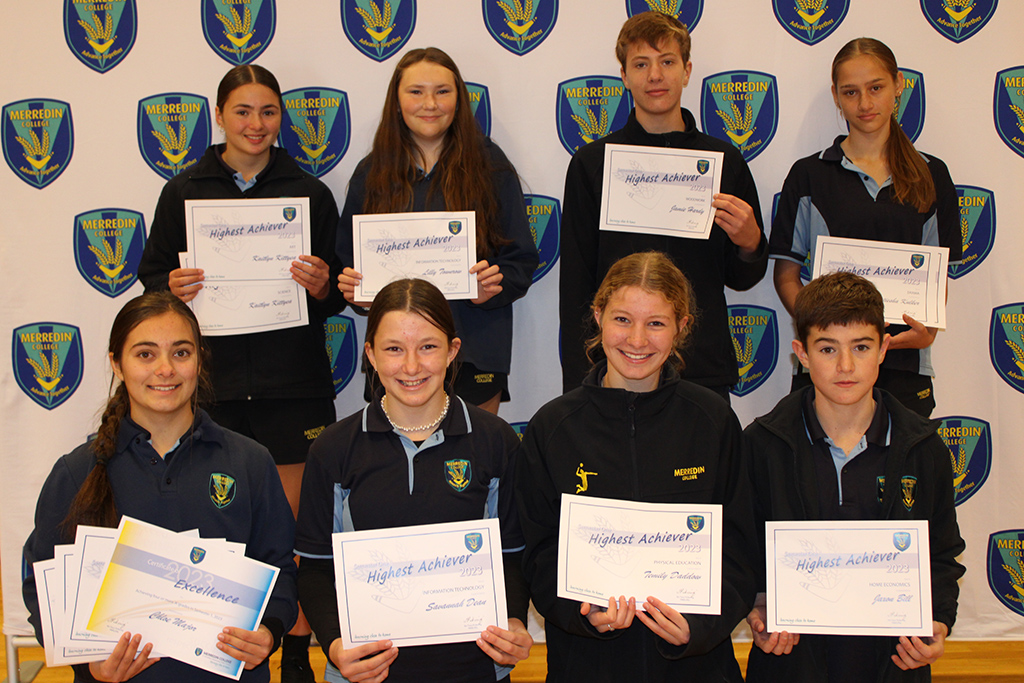 J Bill

Home Economics
T Daddow

Physical Education
S Dean

Information Technology
J Hardy

Woodwork
K Kittyea

Science

Art
L Kulker

Mathematics

Drama
C Major

Health

Humanities & Social Sciences

CoRE
S Moylan

English
L Townrow

Information Technology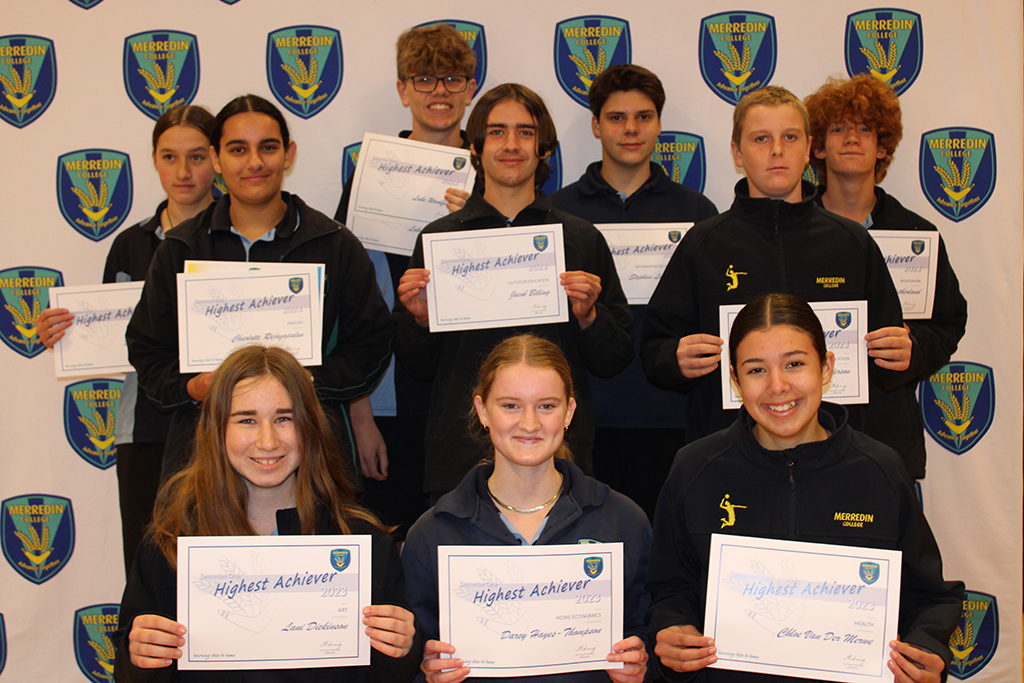 S Anderson

Physical Education
J Billing

Outdoor Education
L Dickinson

Art
D Hayes-Thompson

Home Economics
M Kett

Humanities & Social Sciences

Science
M Kulker

CoRE
S Lebamova

Information Technology
C Rajagopalan

Physical Education
D Sutherland

Woodwork
C Van Der Merwe

Health
L Woodfield

Mathematics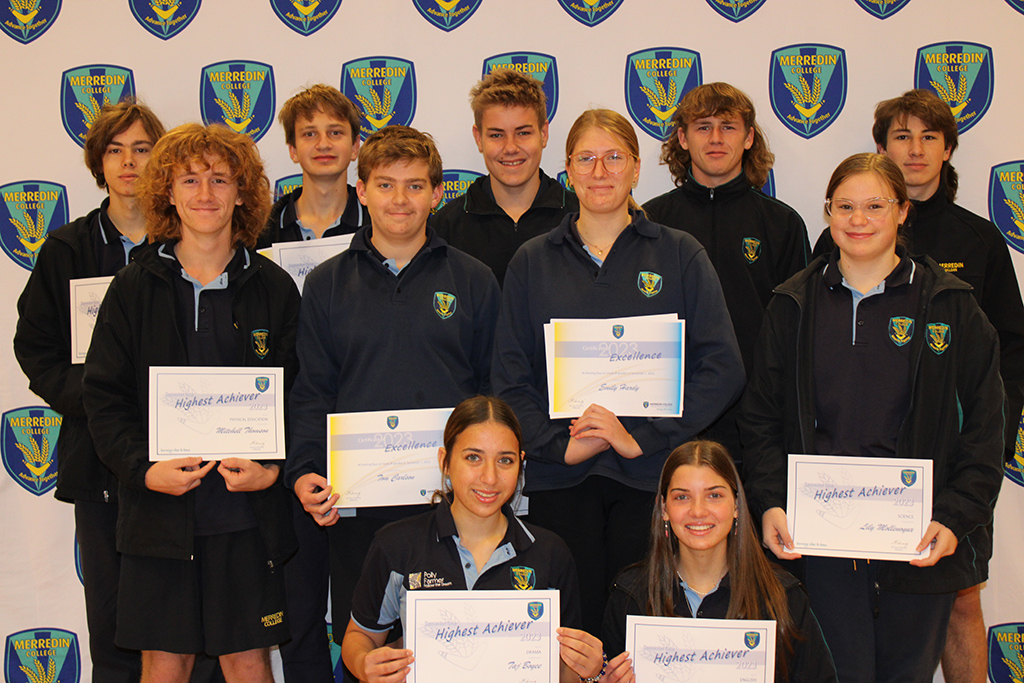 T Boyce

Drama
J Brunetti

Information Technology
B Dickinson

Woodwork
M Doncon

Mathematics
T Downsborough

Outdoor Education
E Hardy

Humanities & Social Sciences

Health

CoRE
L Mollenoyux

Science

Art
M Thomson

Physical Education
Z Tompkin

English
A Townrow

Metalwork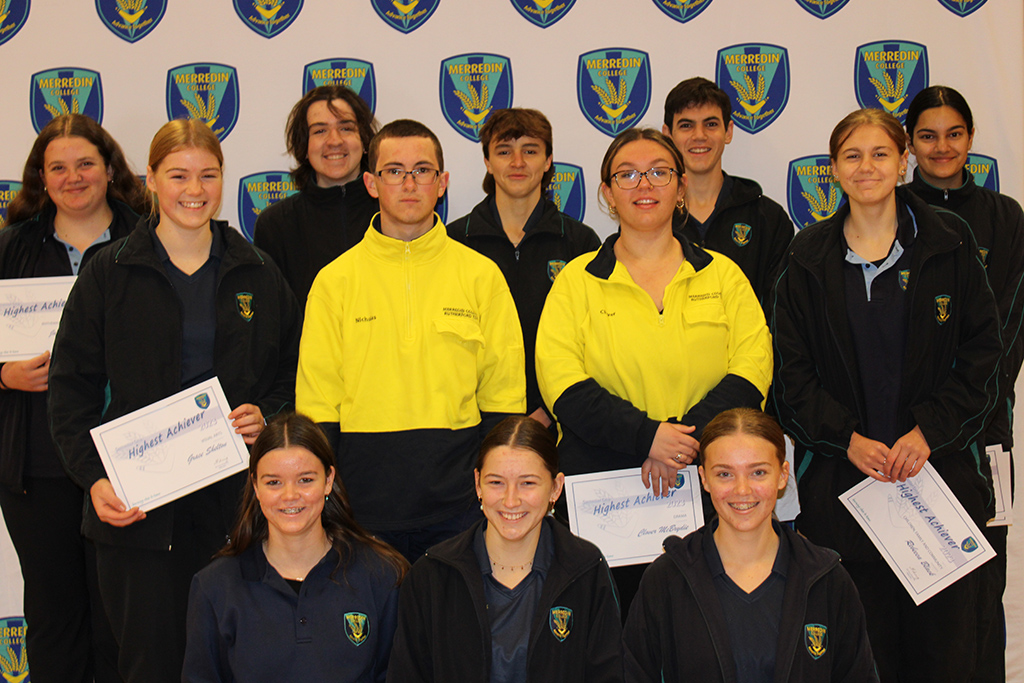 K Butler

Food Science & Technology
R Black

Children, Family & Community
C Carlson

English – ATAR

Human Biology

Mathematics Applications
T de Lacy

Physical Education

Automotive Engineering

Certificate II in Engineering Pathways
O Kett

General Science – Earth & Environment

English – General 
N Kittyea

Certificate II in Applied Digital Technologies
T Lane

Mathematics Essentials

Certificate II in Construction Pathways
C McBrydie

Drama
B Penny

Certificate III in Information Technology
A Rajagopalan

English – ATAR

Physical Education Studies – ATAR
G Shelton

Visual Arts
A Thompson

English – Foundation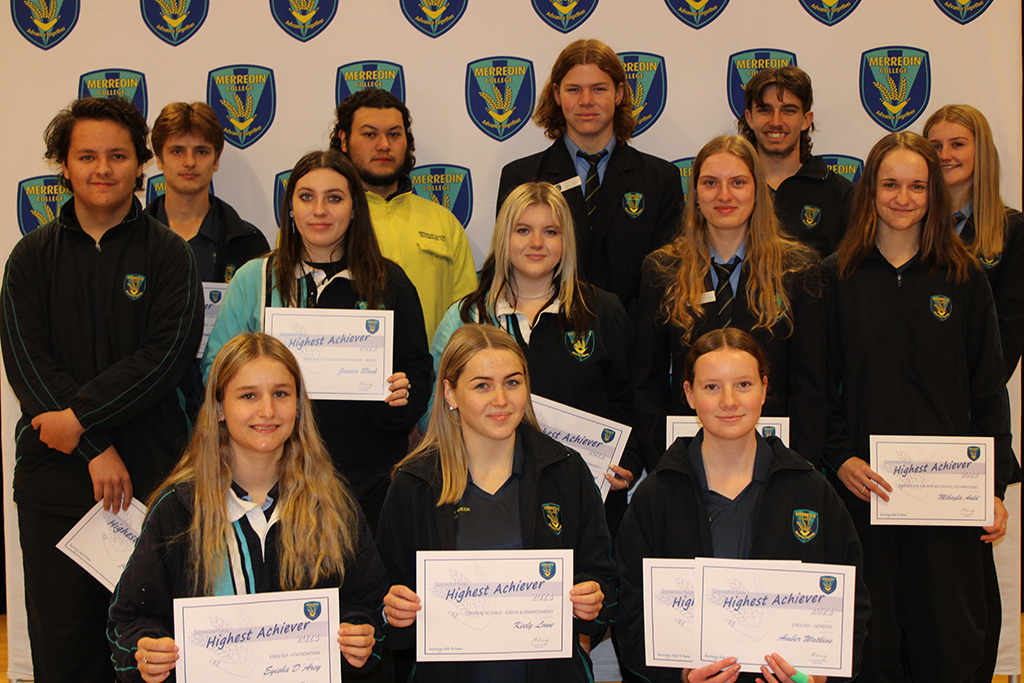 M Auld

Certificate II in Digital Technologies
J Bluck

Materials, Design & Technology
J Chapman

Mathematics Applications
S Cummins

Certificate II in Construction Pathways
E D'Arcy

English – Foundation
C Gardener

Physical Education – ATAR
M King

Food Science & Technology
K Lowe

General Science – Earth & Environment
B Stevens

Children, Family & Community
B Smith

Physical Education Studies – General
C Squire

Mathematics Essentials
E Stone

Certificate II in Engineering Pathways
M Tompkin

English – ATAR

Visual Arts

Certificate II in Information Technology

Human Biology
A Watkins

English – ATAR
C Wells

Mathematics Foundations