Kindy/Pre-primary Classroom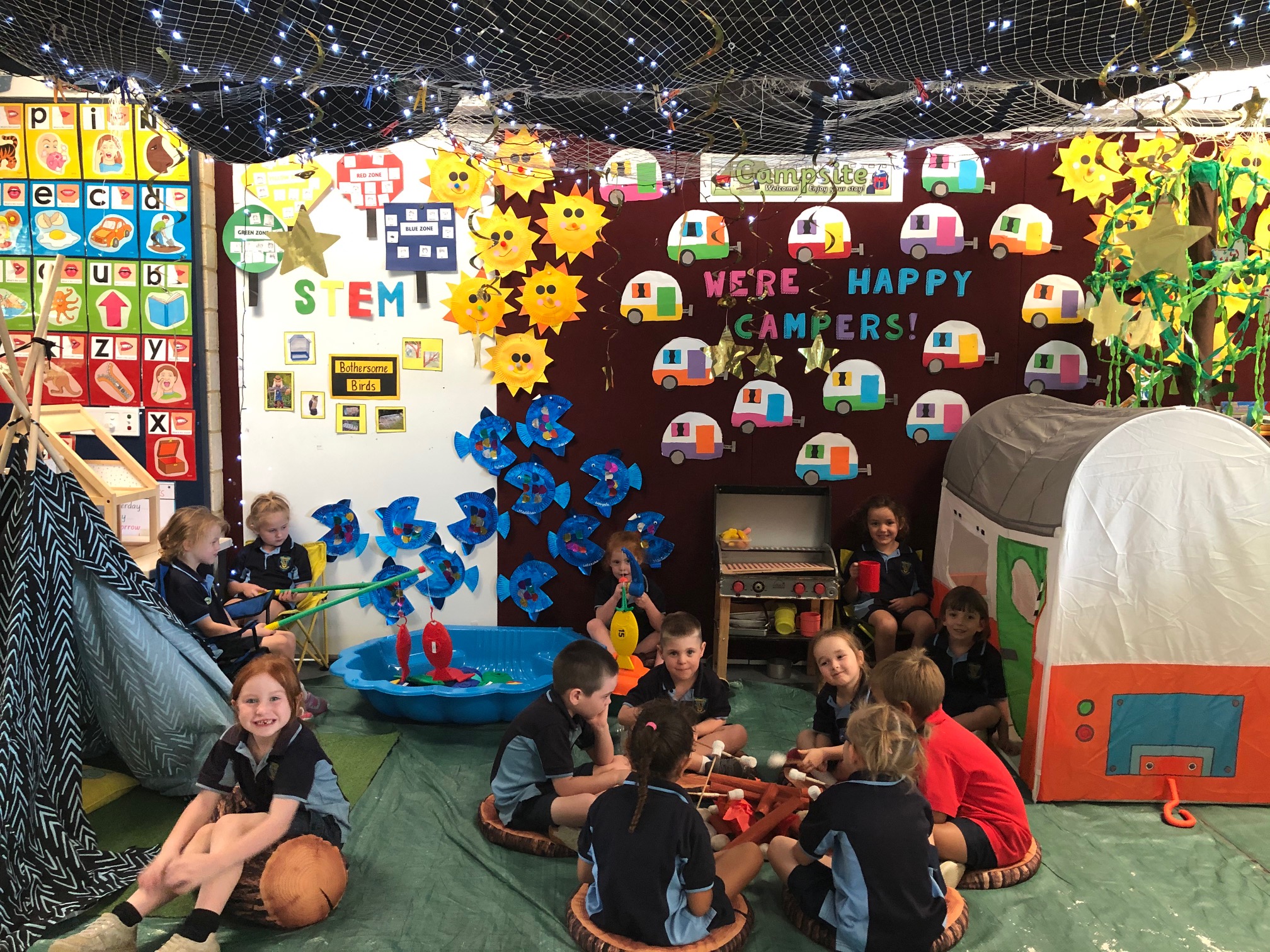 What a great start to the school year! We have been busy discovering so many new and exciting things, visiting different parts of the school and learning our classroom routines and responsibilities. It's been awesome making new friends. Our classroom has been transformed into a starry camping adventure ground, where we love to pretend we are camping underneath the stars, roasting marshmallows by the fire and catching fish for dinner.
This term we have been discovering how special each and every one of us really is. We have loved sharing information about our families and all the wonderful people in them.
It's going to be a great year full of happy campers!