Secondary Inter-house Athletics Carnival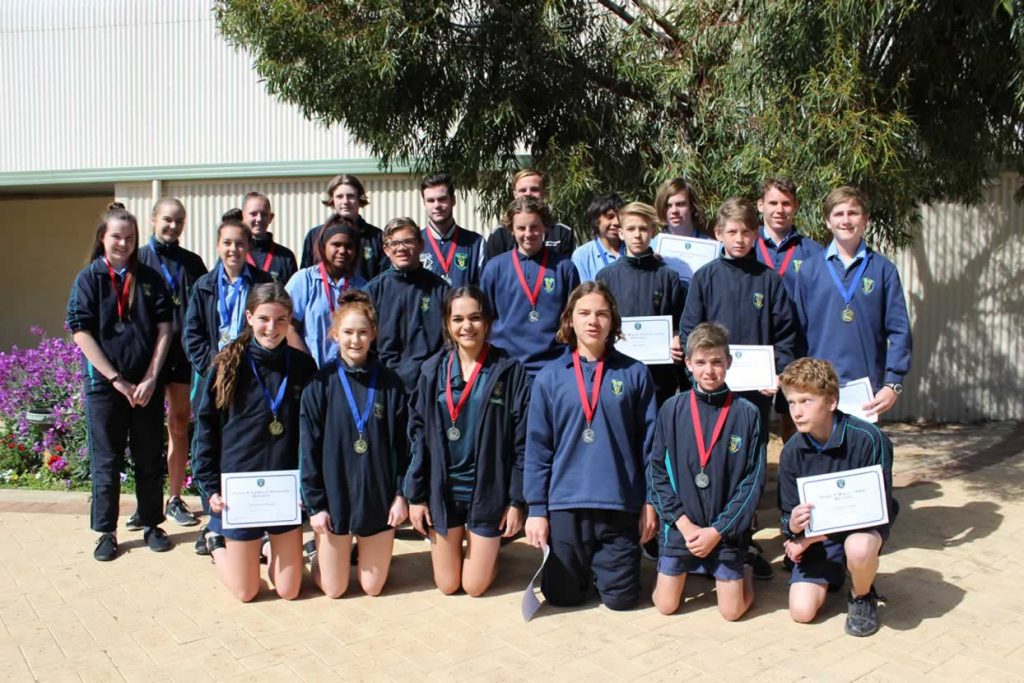 Inter-house Carnival Results
This year saw the most students participate in the Inter House Athletics Carnival than in the previous 3 years. It is fantastic to see students passionate about competing for their House and earning vital points towards their House totals. The Carnival was held at the College and there was a wonderful display of colour and costumes by students and staff.
Thank you to all the parents that helped on the day and came and supported their children it truly makes the day more enjoyable for staff and students when parents support these major events. All results from the day can also be found on the Sportstrackerapp.
It was the closest finish in years and the relays played a vital part of deciding final placings for the Houses. The final results were as follows:
House Points:
1st:         Growden               1297
2nd:       Law                         1212
3rd:        Kelly                       1194
4th:        Mitchell                  941
Congratulations to the Overall Champions 2017 and Record breakers!
Year 7
Champion Boy

F Sutherland

R/Up Champion Boy

J Grant

Champion Girl

T Barnes

R/Up Champion Girl

L Metaxakis
Year 8
Champion Boy

J Laffan & T Ring

R/Up Champion Boy

K Morris

Champion Girl

G Paterson

R/Up Champion Girl

J Griffiths
Year 9
Champion Boy

T Flint

R/Up Champion Boy

D Dixon

Champion Girl

J Downsborough

R/Up Champion Girl

J Watkins
Year 10
Champion Boy

S Alberti

R/Up Champion Boy

D Lowe

Champion Girl

C Willis

R/Up Champion Girl

S Hayden
Upper School
Champion Boy

Z McQuistan

R/Up Champion Boy

J McDonald

Champion Girl

L Drakeford

R/Up Champion Girl

A Osborne
Record Breakers
K Wilcox – Year 7 Male Vortex (49.05m)

T Barnes – Year 7 Female Long Jump (4m)

L Metaxakis – Year 7 Female Triple Jump (7.70m)

J White – Year 7 Male Triple Jump (8.52m)

J Garnham – Year 7 Male 100m (13.35sec)

F Sutherland – Year 7 Male 100m Hurdles (16.71sec)

G Paterson – Year 8 Female 100m Hurdles (17.86sec)

J Laffan – Year 8 Male 100m Hurdles (15.52sec)

J Downsborough – Year 9 Female 100m Hurdles (15.93sec)

S Watson – Year 9 Male 100m Hurdles (14.57sec)

S Alberti – Year 10 Male 100m Hurdles (13.89sec)