Pre-primary/Year 1 Classroom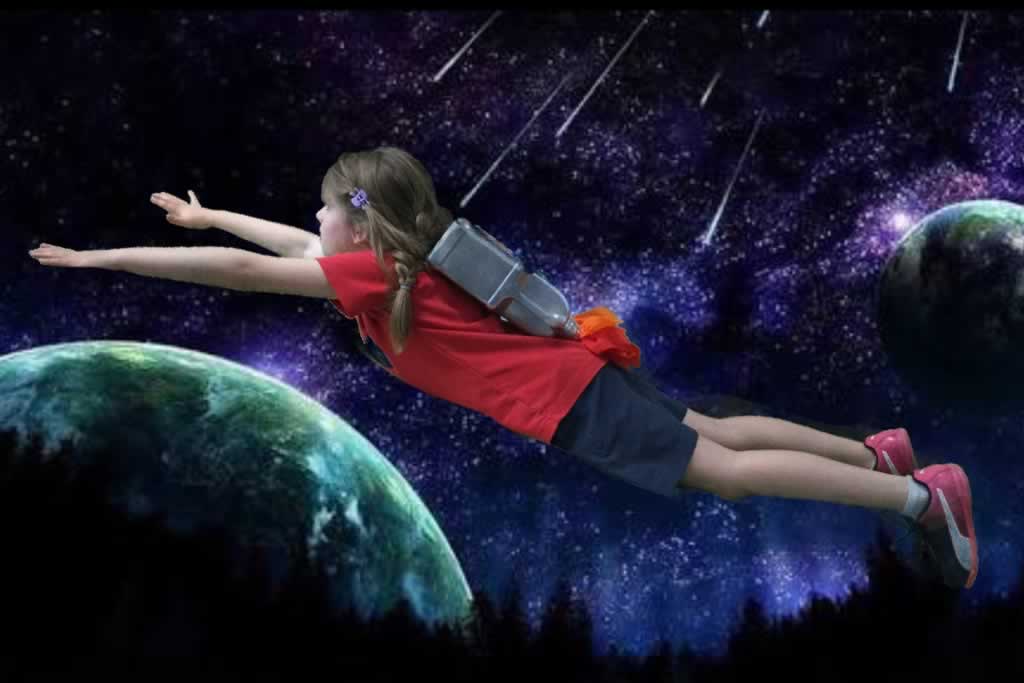 5, 4, 3, 2, 1 …. Blast off!
This term in the Pre-primary/Year 1 classroom students have been enjoying a fun-filled outer space adventure.
We have been investigating and learning all about the solar system in our class space station!  We've discovered fascinating facts about the planets, sun and the moon. Did you know that one million Earths could fit inside the sun?
One of our favourite activities has been dressing up as astronauts with jet packs that we created during Technology and flying passed comets, planets and constellations in our class rocket ship. We even went on a moon walk and ate astronaut pudding!