Primary Student Leaders Training Day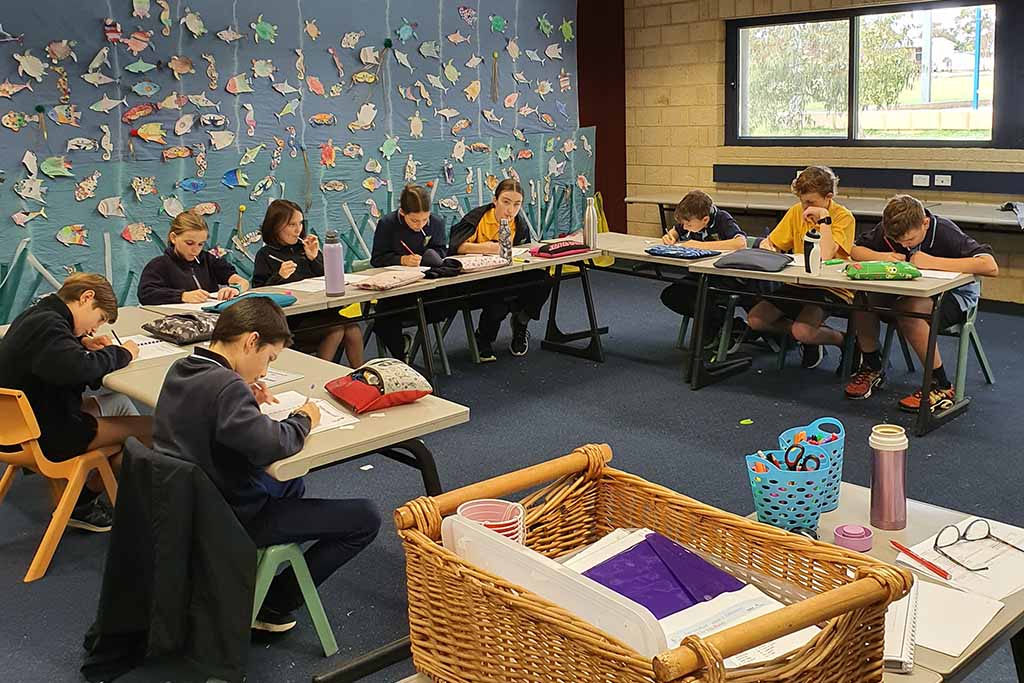 Student Leaders Training Day – 2022
The primary student leaders worked with Mrs Smith (Deputy Principal) last week to learn about being an effective leader. The training revolved around the research of Posner and Kouzes and their book titled "The Five Practices of Exemplary Leadership."
The five practices are:
Model the way
Inspire a shared vision
Challenge the process
Enable others to act
Encourage the heart
During the day the students learned about contemporary and historical leaders who demonstrated effective leadership characteristics. A variety of leaders across a range of fields were used as role models for our student leaders and there was a great deal of discussion about what made these leaders effective.
These leadership characteristics were used by the students to create personal leadership goals for themselves and gave them an opportunity to reflect on the challenges they are facing as a student leader. The group also discussed their roles and responsibilities and how they align with the Merredin college vision.
A student leadership vision was also discussed and agreed upon by all.
"We will stand together to encourage and inspire honesty and integrity in all students so they can succeed in all aspects of life."
The leaders enjoyed participating in team challenges and also giving and receiving positive feedback and acknowledgement of their strengths.
Thanks to the canteen staff for providing a delicious lunch and morning tea for our student leaders.
Thanks must also go to the wonderful group of students who are our Primary leaders. They participated with great enthusiasm and commitment and we look forward to seeing them in action throughout 2022.