Get Into Resources Excursion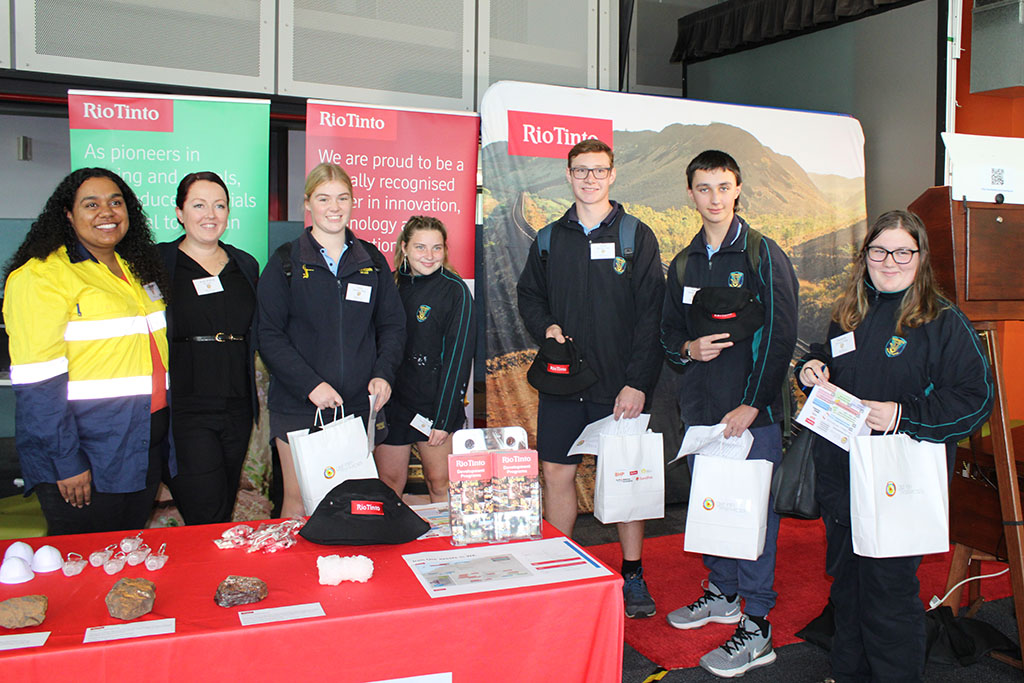 At 5.30 am, a very early start to the day, eight Year 10 students set off for Perth for the Get into Resources Career Expo at North Metro TAFE. Throughout the day students participated in six different hands-on workshops presented by people from the mining industries.
Students got to build their own mine-to-dock transport system.
Learned about different occupations within the mining sector including mine surveyors and the use of technology.
Learned about the importance of sustainability on mine sites by making a wind turbine.
Competed with other schools to design something that would catch an egg dropped from a height to simulate ore being dropped onto conveyor belts.
Students experienced a program that trains workers how to control underground drill rigs remotely from the comfort of the office.
Students had to use their problem-solving skills with a different kind of lockbox activity.