Collgar Windfarm Vocational and Education (VET) Scholarship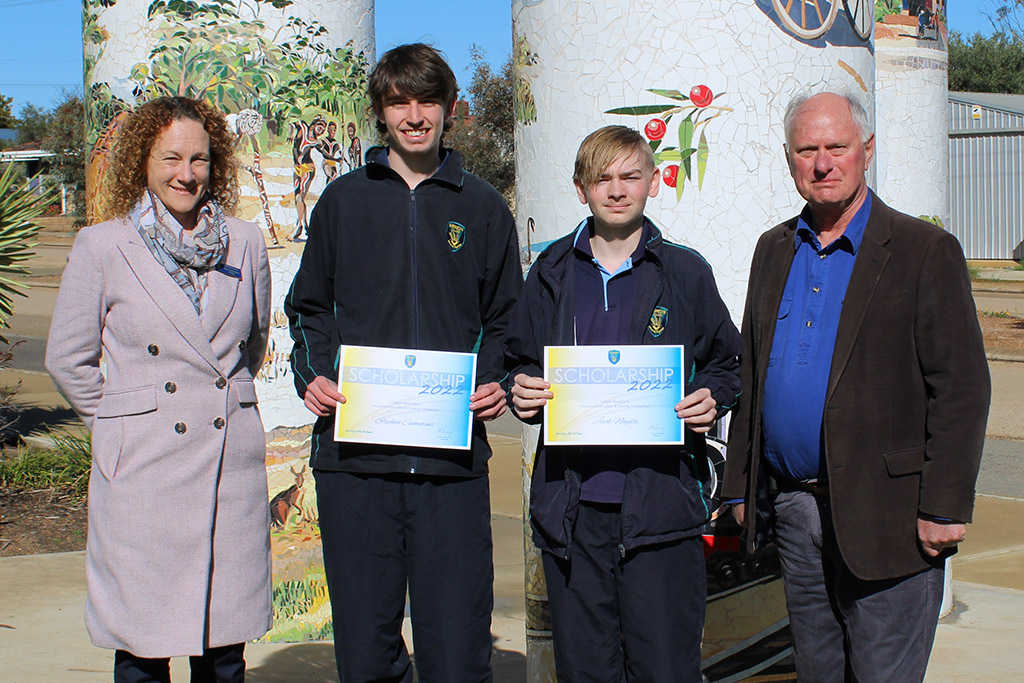 Congratulations to the Year 11 winners of the Collgar Wind Farm Vocational Education and Training scholarship Jack Nayda and Stephen Cummins.
In 2014 the Collgar Community Fund set up by Collgar Wind Farm agreed to support two $500 VET scholarships each year.
The scholarships are for students enrolled in any VET program offered at Merredin College. The scholarships are for students who, in Semester 1, demonstrated not only the ability to do well but also a passion for and dedication to their chosen VET program.
Merredin College values its community partnerships and we would like to acknowledge the continuing support from the Collgar Community Fund in providing Merredin College Students with this opportunity. Thank you to Mr Fred Hardwick for presenting the awards at our assembly today.
We look forward to seeing the results of Jack and Stephen's hard work and wish them every success for the coming year.