"Stories in the Dark" Year 11/12 Drama Performance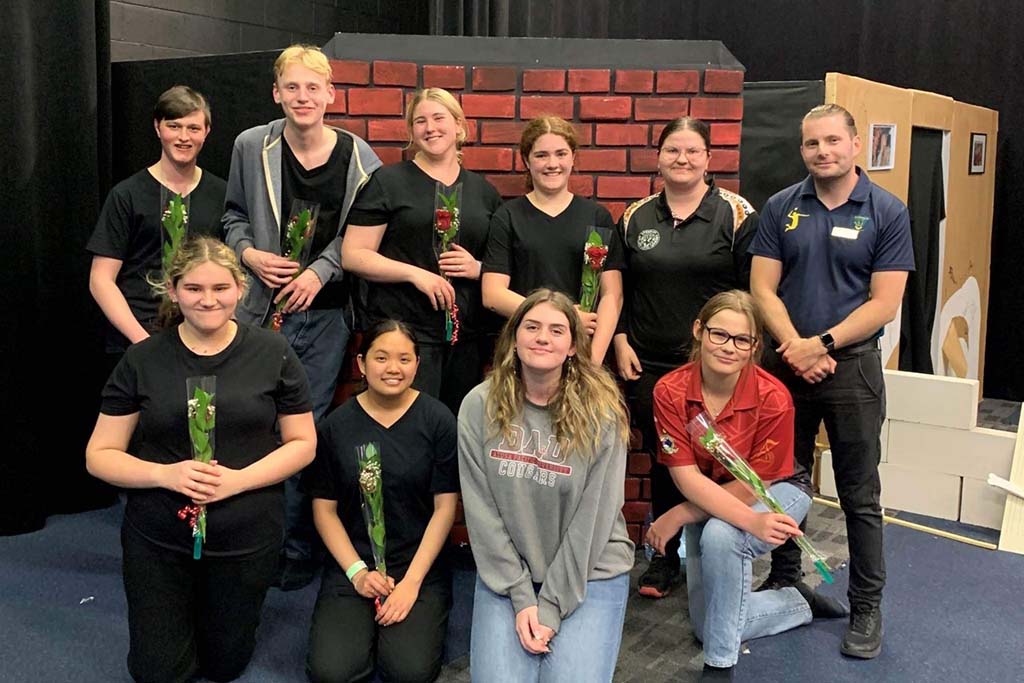 Stories in the Dark is about a terrified 12-year-old boy finds himself separated from his family in the unfamiliar streets of a war torn city. He takes refuge in a bombed-out house and in the total blackness his bravado crumbles into tears.Into his life steps Anna – older, street smart and scornful of his crying. As a way of shutting the boy up, she starts to tell him a story that she vaguely remembers from her own childhood. And so begins a journey into the shifting, shimmering world of ogres, princes, singing bones, foolish lads and wolf-mothers.
Through the excellent dedication of the Year 11/12 Drama students and their teacher, Mr James, this magnificent play was bought to life across two fantastic nights for the residents of Merredin to enjoy.
Congratulations to everyone who participated!