Secondary Rewards Day – Term 2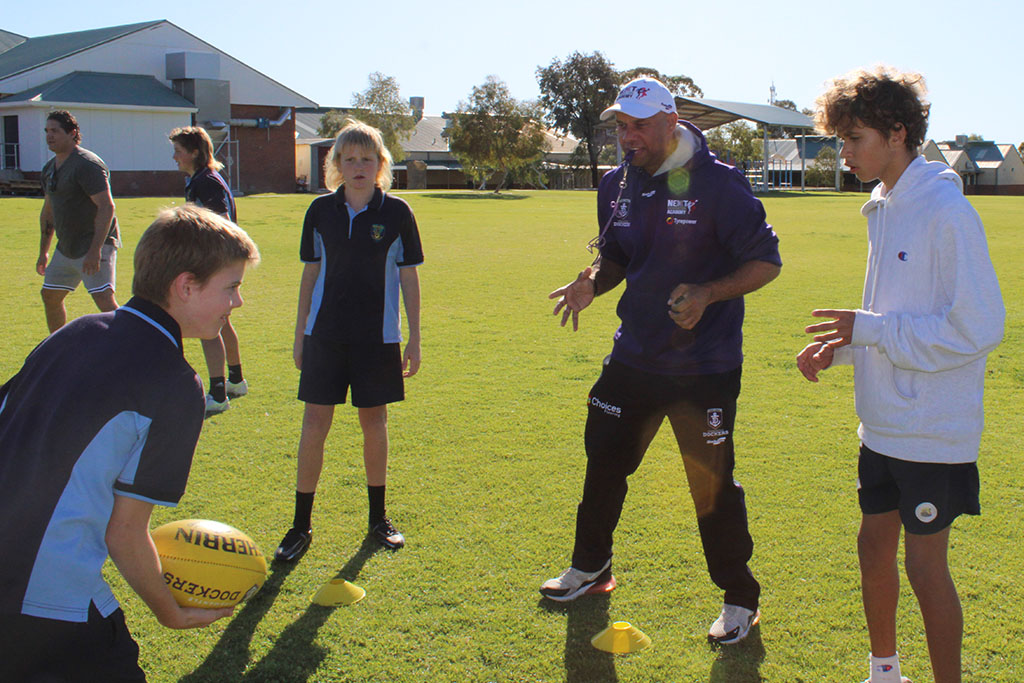 This week students with current 'Good Standing' were invited to attend the end of Term 2 Rewards Day.
The day kicked off with a lunchtime sausage sizzle in the west quad. Students were able to use their GROW points earnt to sign up for an activity to participate during Period 5 instead of going to class. 
Activities included: 
Hanging out in the Escape Room
Art Workshop
Minecraft Gaming
Netball Competition
3 v 3 Basketball Competition
Board Games and Chill out in the Library
Spectating Sport 9Netball and Basketball Games
An exciting last minute addition to the rewards available for the day was a footy skills session and workshop run by ex Fremantle Dockers Roger Hayden and Des Headland!!