Harry Perkins Institute of Medical Research Excursion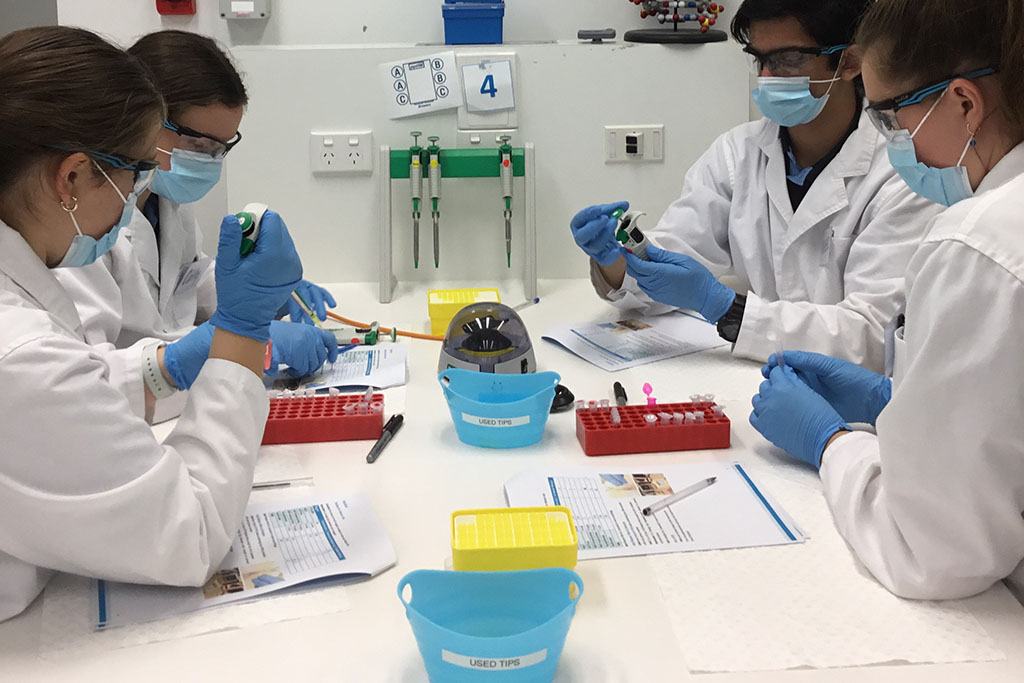 After many disruptions due to Covid, the Year 12 Human Biology class were finally able to venture to Harry Perkins Institute of Medical Research in Nedlands on Tuesday 21 June. This excursion was again made financially viable to our students due to support from Collgar, who supported us by covering the expense of transportation to the venue.
Students were able to participate in Polymerase Chain Reaction (to make many copies of a sample of DNA), and then checked that their PCR worked by conducting Gel Electrophoresis (which separates the DNA into similar sized strands by passing it through a gel with an electric current). We were using the PCR process and Gel Electrophoresis to determine if a patient had a defective gene that causes skin cancer.
"Please see the following image of our Gel Electrophoresis perfection"  – Carly B and Carly S.
It was well worth the trip to Perth and back as country students don't often get this experience!
 "It was great to see what a professional lab looked like" – Xavier R.
This was also a great opportunity to experience job prospects in the field of Medical Research and talk to university students about their experience.
"It gave me a different career perspective"  – Carly S.