Primary Assembly – Term 2, Week 9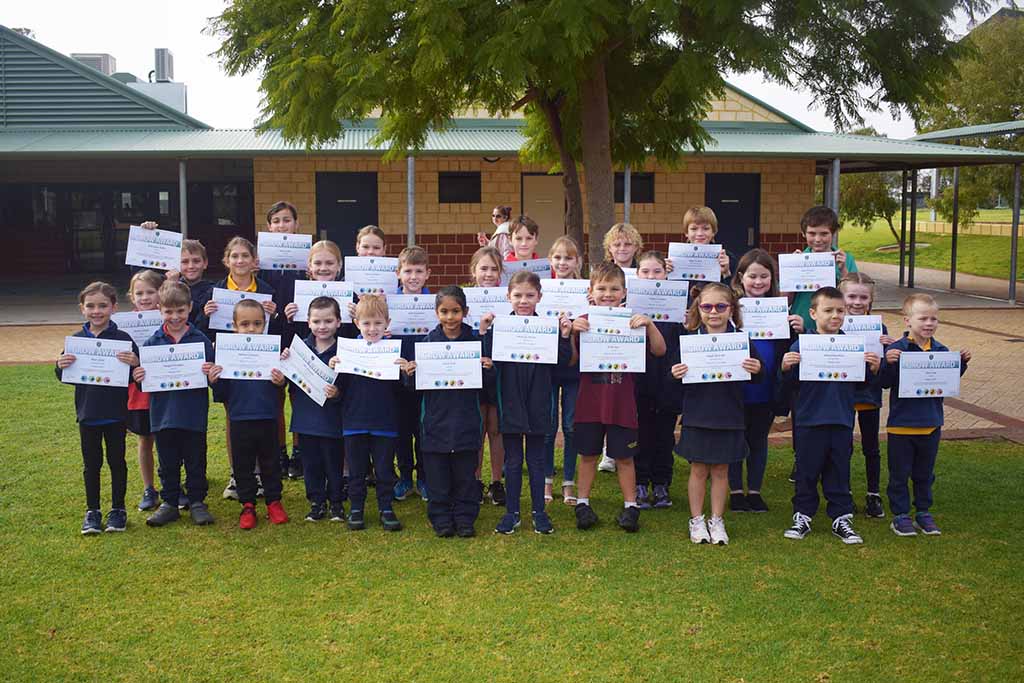 Awards presented to students at Merredin College assemblies are based on the values of our Positive Behaviour Support guidelines 'G R O W'
'We are carinG'
'We are Responsible'
'We are respOnsible'
'We strive to succeed'
CLASS
VALUE DEMONSTRATED
STUDENT
Pre Primary
Strive to Succeed

Strive to Succeed

Caring

N Greenham

W Clements

S Roissetter

PP/Year 1
Strive to Succeed

Responsible

Strive to Succeed

M McGrath

J Wakefield

T Hooper

Year 1/2
Responsible

Strive to Succeed

Caring

K Flanagan

E Du Plessis

J Shah

Year 2/3
Strive to Succeed

Respectful

Strive to Succeed

S Greenham

Z Manning

H Ashwin

Year 3/4
Responsible

Strive to Succeed

Responsible

E Lee

E Herbert

I Postans

Year 4/5
Strive to Succeed

Strive to Succeed

Caring

A Herbert

V Campbell

S Parkin

Year 5/6 P
Strive to Succeed

Caring

Responsible

S Jandi

A Boehme

T Hodges

Year 5/6 H
Responsible

Strive to Succeed

Strive to Succeed

C Withers

J Postans

D Watson

Jnr Primary Sport

Snr Primary Sport

Responsible

Strive to Succeed

P Smith

R Conduit

Health
Responsible

Strive to Succeed

N Last

R Bourne

Indonesian
Strive to Succeed
J Bartlett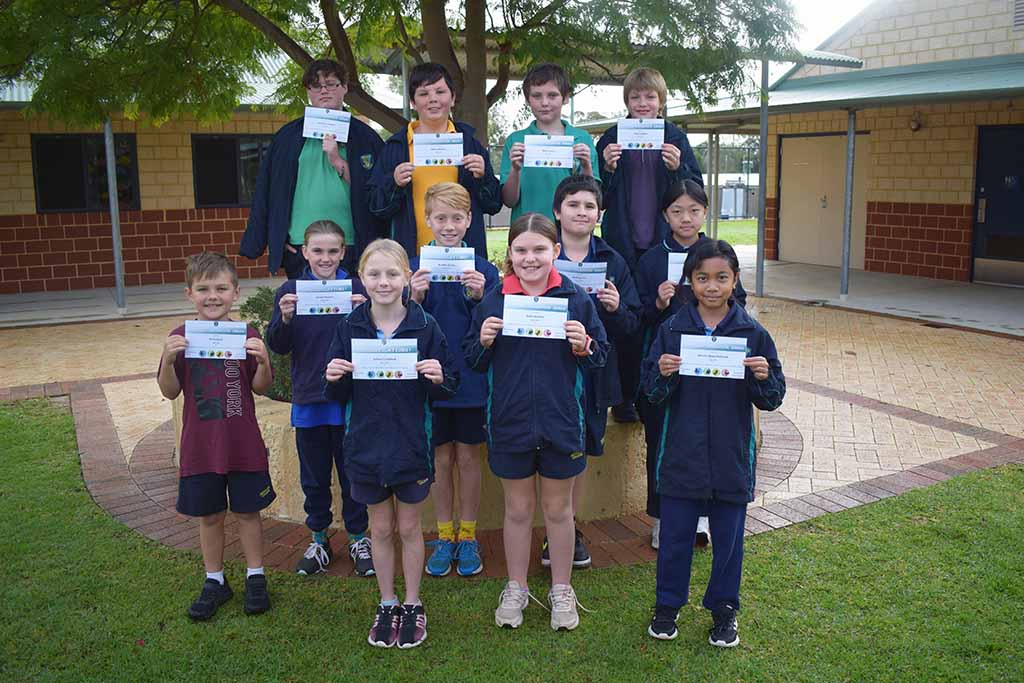 Sporting Endeavour Awards were given to the following students for their Excellent participation in the 2022 Winter Carnival – Great Effort!
A Ratima, E Herbert, S Cruz, A Abdul-Rahman, R Conduit, R Bourne, G Campbell, R Ashwin, K Dema, C Davies.
Awards of 'Congratulations' were given to these students for Placing 3rd in the Bruce Rock Cross Country event.
R Davies, H Purssell, Z Craddock