Merredin College receives support from Commonwealth Bank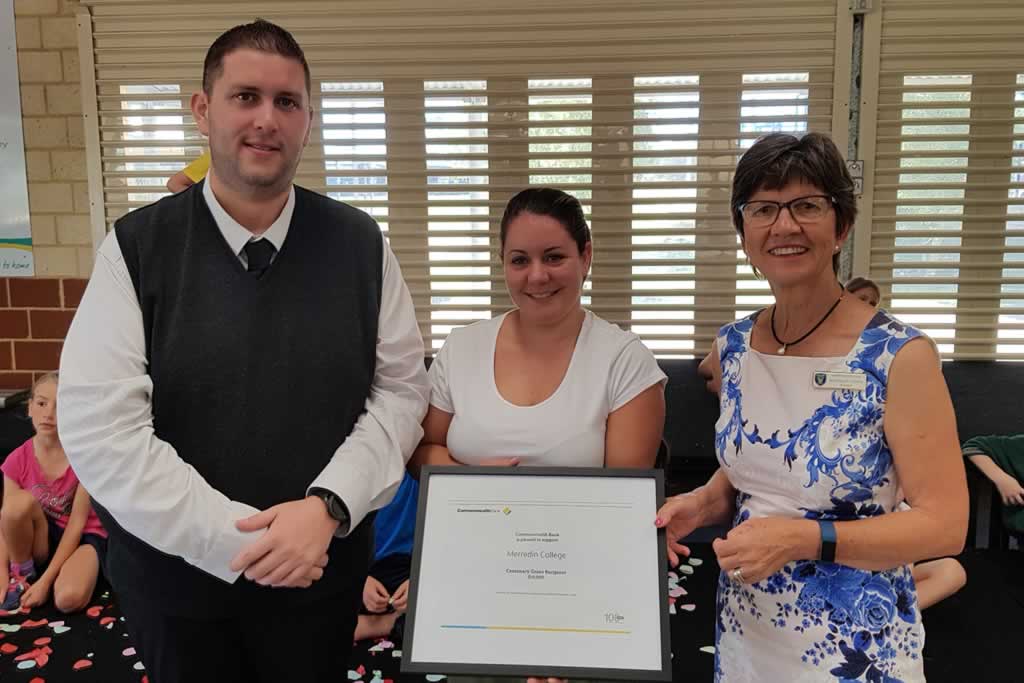 Merredin College to receive $10,000 Centenary Grant in support from Commonwealth Bank Merredin branch
22 February 2018: In celebration of a 100-year legacy of giving, Commonwealth Bank employees will give $10 million to community organisations, with 1,000 Centenary Grants valued at $10,000 to be distributed.
Merredin College will be one of the first WA regional organisations to receive a Centenary Grant, with Merredin branch and its employees having nominated it in recognition of the much needed service it provides to the local community.
Funding for the Centenary Grants program is being provided by the CommBank Foundation's employee giving program, which has been supporting Australians in need since 1917. More than 13,000 current and retired bank employees donate a portion of their income to the program, with each contribution matched dollar-for-dollar by the bank.
The inspiring and far reaching impact of the work undertaken by Merredin College was a crucial factor in it receiving the grant.
"We're thrilled to be able to support and recognise organisations like Merredin College and the important role they play in our local community," says Commonwealth Bank Merredin branch manager, Nick Emin.
"It's especially meaningful that we are able to celebrate 100 years of employee giving, by nominating an organisation to receive a Centenary Grant in our local community."
Right across Australia this year, Commonwealth Bank employees will be supporting local organisations that benefit youth wellbeing, access to education, and cancer research and awareness.
In total, 1,000 community organisations across the country will receive a Centenary Grant from Commonwealth Bank. Each of the 1,000 community organisations will be selected by Commonwealth Bank employees from right across Australia.
To find out more about the 100 year history of Commonwealth Bank's employee giving program or the work being done by the CommBank Foundation please visit http://cbastaffgiving100.com.au/.