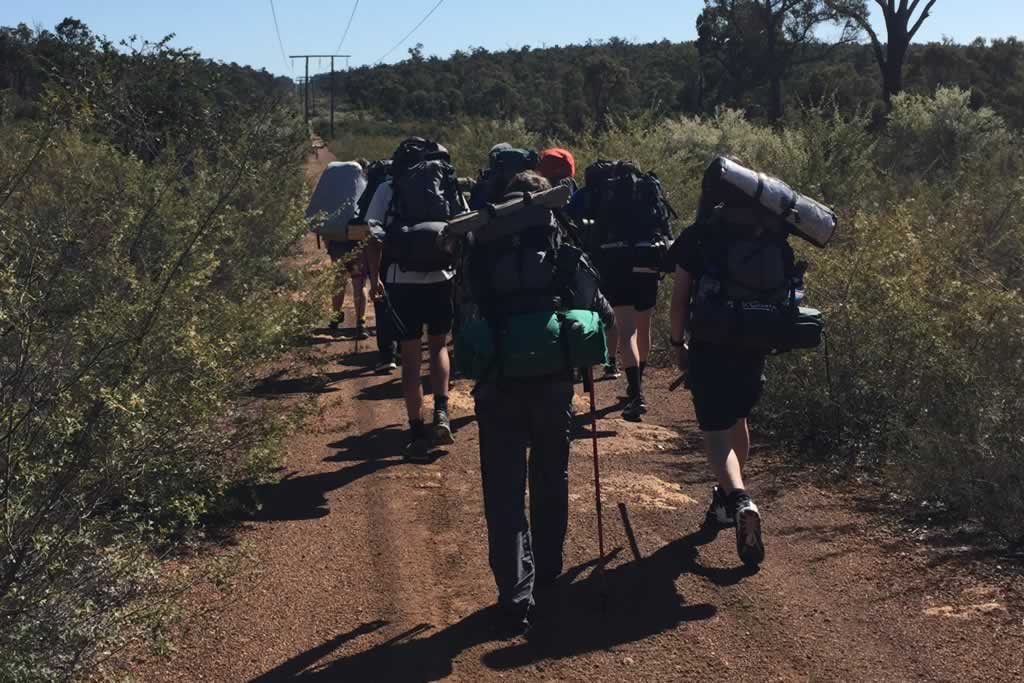 This year ten boys from Years 9 and 10; Noah Carroll, Arlo Adams, Jacob Bluck, Jarryd Hurle, Danyon Wells, Jack Laffan, Kaine Jaxon, Joshua Geier, Campbell Woodfield and Rhys Dixon participated in and completed a gruelling four day, 52km trek along the Bibbulmun Track starting at Brookton Highway and finishing at the Perth Discovery Centre.
The walk presented itself with some personal challenges for each student and the accompanying teachers. Although the walk was tough, the students were tougher and were able to complete the journey relatively unscathed. As teachers, we hope that the students remember the hardships and struggles they faced on the walk and use their experience to conquer other hurdles that they may come across further down road. It was great to see the students finish the walk with a sense of pride and accomplishment.
A big thank you goes out to Darren Gardiner, Francis James, Dotti Freebairn, Brett Postans, Bronwyn McKane and of course the Collgar Wind Farm for their continued financial support.
Mr Nathan Braganza and Mr Tom O'Brien

CLASSROOM TEACHERS