ANZAC Commemorative Ceremonies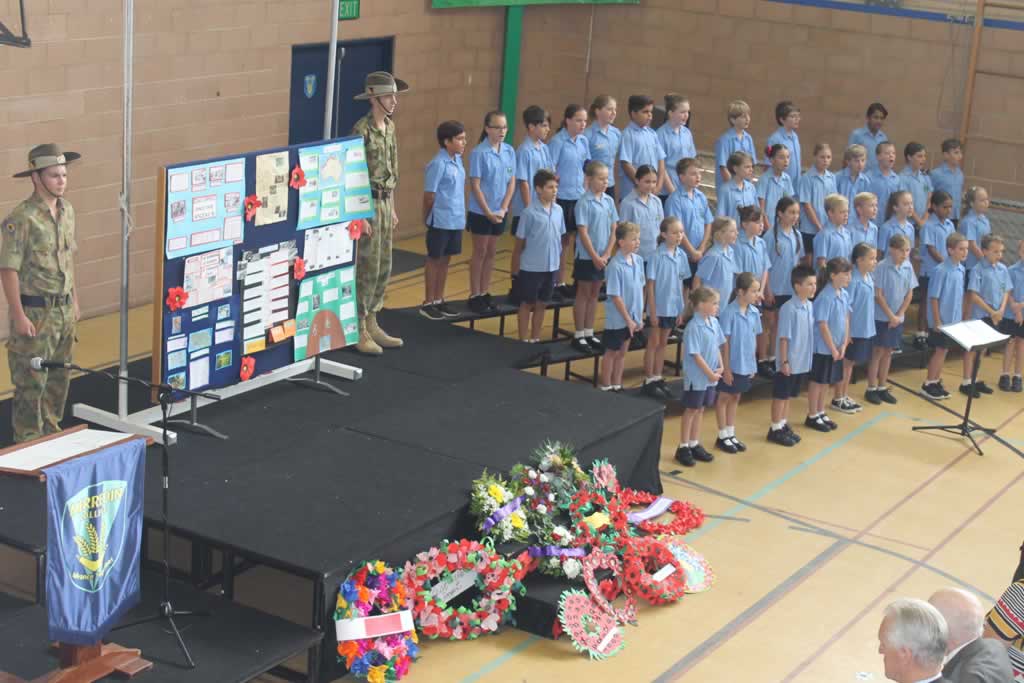 On the final day of Term One, Merredin College held its annual ANZAC Commemoration services, followed by a morning tea for our attending Veterans and Special Guests.
The secondary assembly was coordinated by Mr Baltovich and Mr Dawson's Year 10.1 English and HASS classes, the service focused on the 80th Anniversary of the beginning of World War II, and highlighted the lives of some of the men and women who served our country. Students recited odes they had created throughout the term, dedicated to aspects of war.
Primary School captains Kane and Emily hosted the primary assembly and Year 6 students recited their poems they had written in class. Each class created and laid their own wreath for the special ceremony.
On display at the rear of the gymnasium were the museum pieces and dioramas that the students had created, along with the remaining investigative reports and odes.
The school choir, led by Mrs Caryn Adamson, sang at the ceremonies and Mrs Kylie Crabb played the trumpet for the Last Post and Rouse.
We deeply appreciate the services of our community's veterans and are honoured to have their attendance each year at our celebration of everything they fought so hard to achieve.