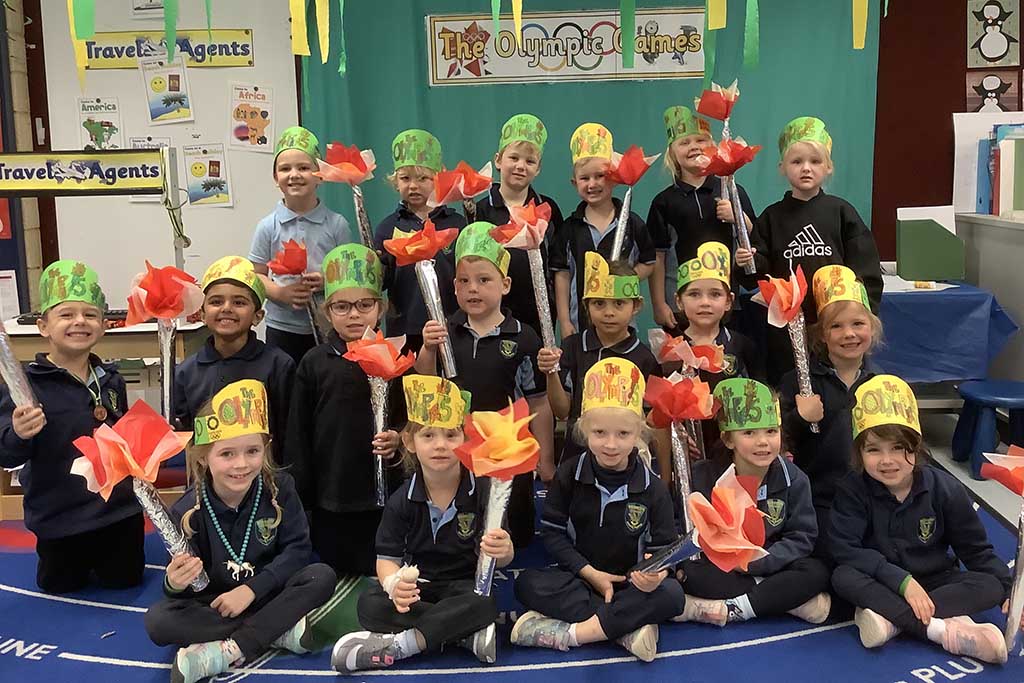 What a great start to Term 3! It's been an action packed term, full of lots of fun and learning. The Pre-primary students have really loved participating in our Olympic Games theme. We decorated our classroom in green and gold and got into the Olympic Spirit by making colourful Olympic hats and torches. We even held a heptathlon during our daily fitness session! All students have also enthusiastically participated in many fun NAIDOC Week activities. Our favourite was listening to Dreamtime stories and creating many wonderful pieces of art.
On National Tree Day we enjoyed getting our hands dirty and planting fruit trees in the Kindy/Pre-primary playground. Many thanks to Merredin Toyota and Two Dogs Merredin for kindly donating the trees for us to plant. They will be a lovely addition to our Early Years area.
With the Faction Carnival fast approaching we have been busy practising many different team games and events. The students are very excited to be participating in their first athletics carnival!
Mrs Sue Goodier and Mrs Claire Kudas
Classroom Teachers