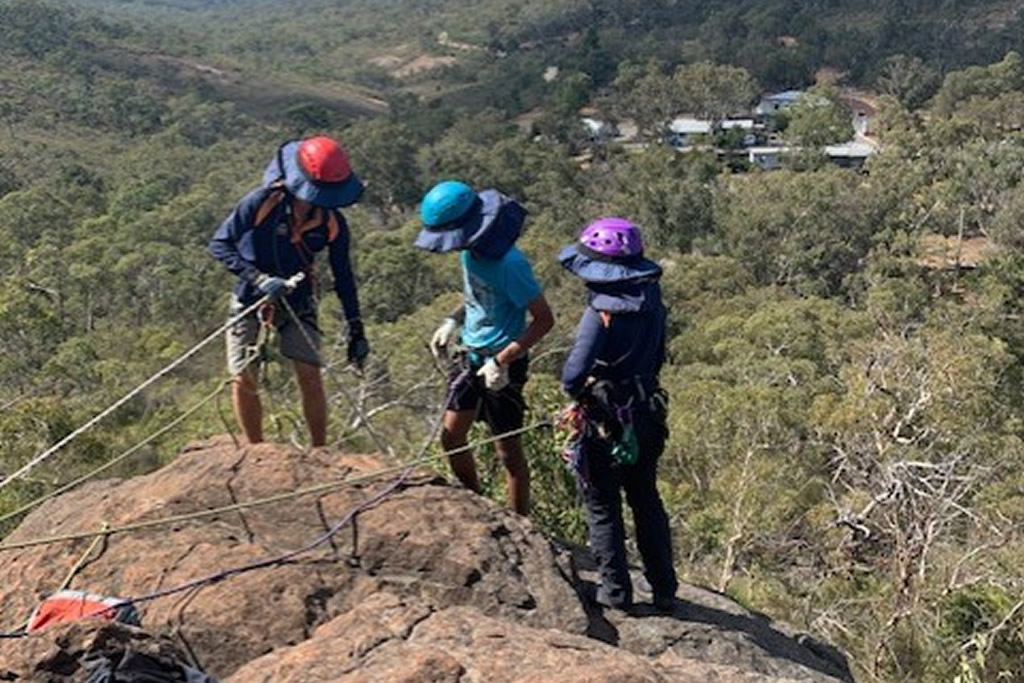 Year 12 Bickley Outdoor Recreation Camp
On Monday 29 March, nine Year 12 students departed Merredin College for a three day camp, bound for Bickley Outdoor Recreation Camp in Perth. The students thoroughly enjoyed the purpose built outdoor recreation area and participated in activities such as canoeing, abseiling and raft making. A huge thanks to Mr Dave O'Neill for driving the bus and Ms Giselle Davies for attending the camp.
Year 11 Bushwalking Camp to Danberrin Rock
At the beginning of the Term 2 the Year 11 Outdoor Education class departed Merredin College and were dropped out at Nukarni to embark on a 17km walk to Danberrin Rock where they were going to set up camp. The group arrived to their destination with just enough time to set up camp and cook dinner. On Day 2 the group rose tired and sore but soldiered on to walk the return kilometres back to Nukarni. A big thanks to Ms Lynne Herbert for driving the bus and Mrs Sallyann Silver for attending the camp.