Celebration of the Noongar Nation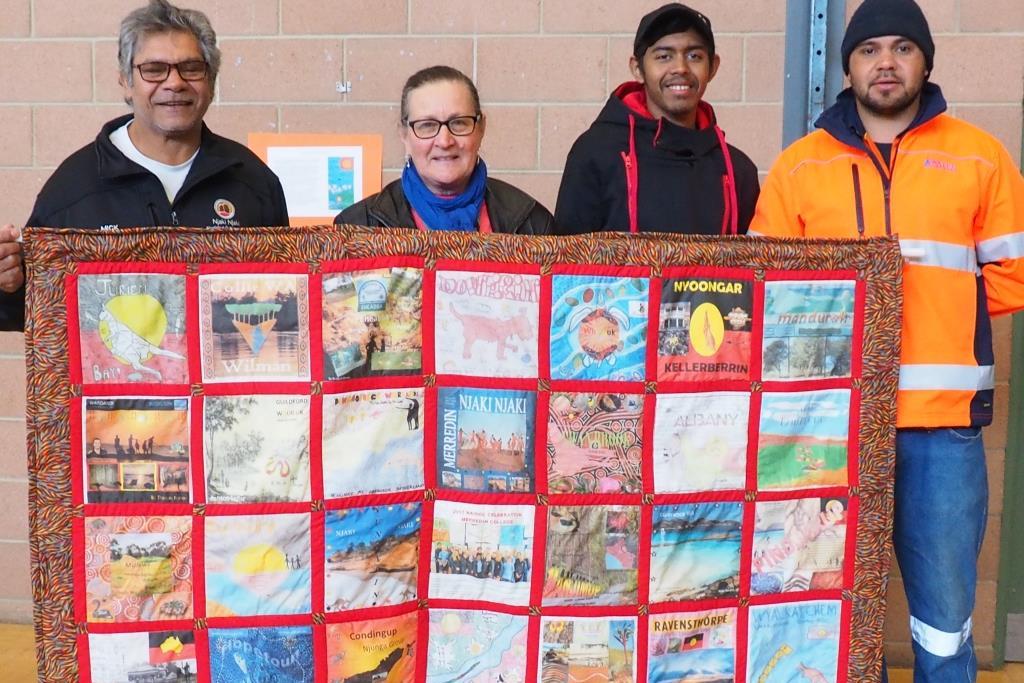 As part of the 2017 NAIDOC Week celebrations students from the Year 9.1 English class researched the Noongar nation of the South West of Western Australia. The Noongar nation is made up of 14 different groups.
Each student chose a town in one of the groups and researched the origins of its name, significant aspects of its cultural heritage and the flora, fauna and landforms.
The squares in this wall hanging show 34 of the towns in the Noongar nation. The wall hanging will be displayed with pride in Room 17.
Julie Tiller
Merredin College 9.1 Class Teacher