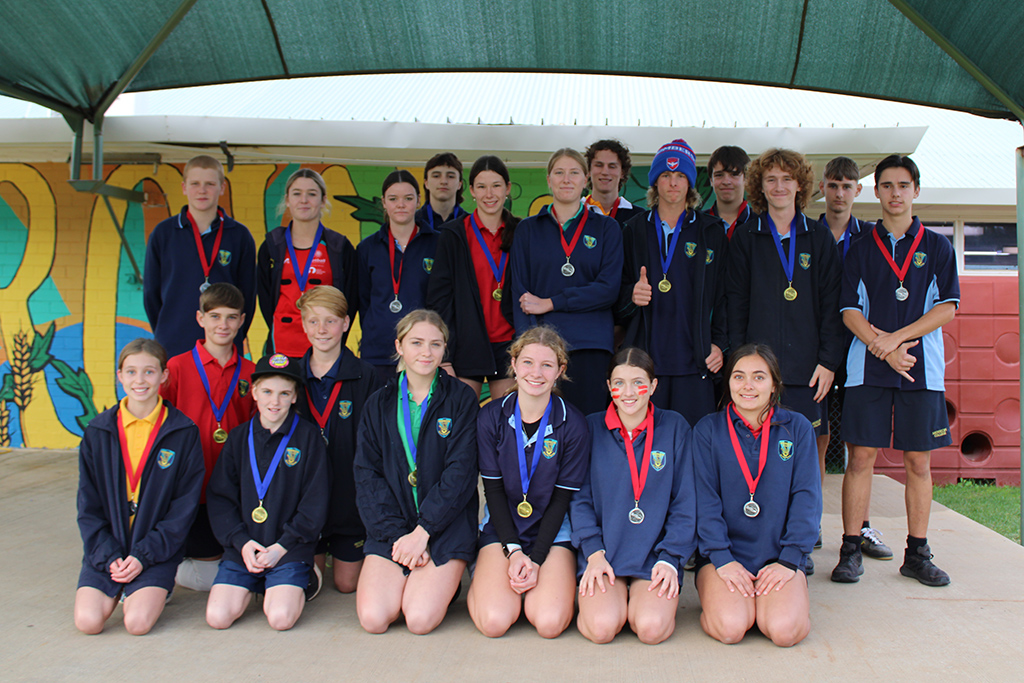 Mr James and Mr Roberts did a fantastic job of putting together the Secondary Cross Country this year, making it a whole school event which meant all students participated on the day.
There were two tracks for each age group.  A long track for those students who wanted to compete for a championship medal for the event and a smaller track for the students who decided they'd prefer to walk and have some fun.
Championship winners will compete at the Interschool Cross Country in Meckering next term.
Everyone's good sportsmanship and participation was rewarded with a sausage sizzle lunch in the quad while winners were presented their medals.
Congratulations to the following students who received Championship medals.
Year 7
Champion Boy – N Major
R/up Champion Boy – R Davies
Champion Girl – H Purssell
R/up Champion Girl – B Wahlsten
Year 8
Champion Boy – E Jovanovich
R/up Champion Boy – M McQuistan
Champion Girl – T Daddow
R/up Champion Girl – C Major
Year 9
Champion Boy – T Anthony
R/up Champion Boy – B Lia
Champion Girl – L Brooker
R/up Champion Girl – C Alvaro
Year 10
Champion Boy – M Thomson
R/up Champion Boy – K Jones
Champion Girl – B Dean
R/up Champion Girl – E Hardy
Upper School
Champion Boy – T Lane
R/up Champion Boy – J Truglio
Champion Girl – C Grant
R/up Champion Girl – K Butler