Cross Country (PP – Year 12)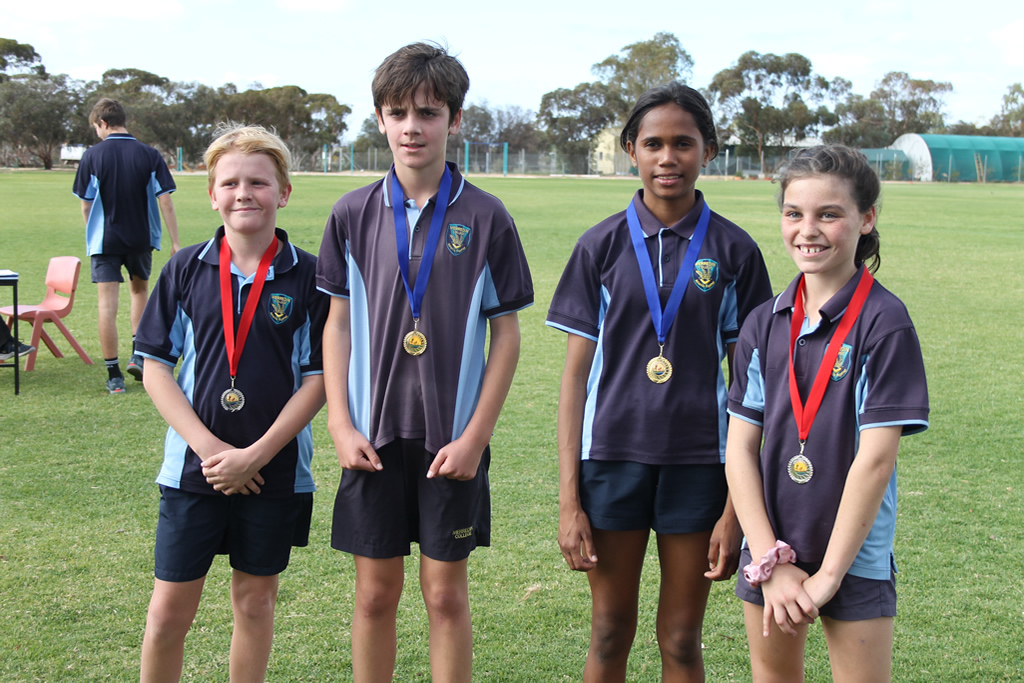 On Wednesday 24 June we were able to run our annual Cross Country event. Well done to all students from Pre-primary to Year 12 who participated and showed great sportsmanship throughout the day.
Congratulations to the individual winners who will represent the college in Interschool Cross Country event in Meckering next term. Mitchell House was the overall winning house for the event.
House results for the event were:
Mitchell 451
Kelly 329
Law 325
Growden 269
PRIMARY RESULTS
| | | | |
| --- | --- | --- | --- |
| | First | Second | Third |
| 6 Years and Under Boys | Seth Greenham | Luke Shelton | Ashton Glass |
| 6 Years and Under Girls | Emily Smith | Madison Davies | Lucy Hatch |
| 8 Years and Under Boys | Jobe Walker | Connor Davies | Ned Truglio |
| 8 Years and Under Girls | Zahara Craddock | Caira Tollarzo | Callum Kett |
| 10 Years and Under Boys | Reuben Davies | Nathan Major | Ned Truglio |
| 10 Years and Under Girls | Harper Purssell | Adrianah Kelly | Bonnie Wahlsten |
| 12 Years and Under Boys | Nathaniel Shelton | Drikus Putter | Xander Boehme |
| 12 Years and Under Girls | Chloe Major | Charlotte Rajagopalan | Chloe Van Der Merwe |
SECONDARY RESULTS
| | | |
| --- | --- | --- |
| | Champion | Runner-up Champion |
| Year 7 Boys | Archer Gardiner | Kurtis Jones |
| Year 7 Girls | Angelina Little | Jorja Purssell |
| Year 8 Boys | Judd Major | Lucas Griffiths |
| Year 8 Girls | Ella Wahlsten | Charlotte Grant |
| Year 9 Boys | Jack Truglio | Coden Daddow |
| Year 9 Girls | Kiara Sandercock | Georgia Moffatt |
| Year 10 Boys | Noah Carroll | – |
| Year 10 Girls | Lara Metaxakis | – |
| Year 11/12 Boys | Stewart Watson | Zane McQuistan |
| Year 11/12 Girls | Charlee Brooker | Jelara Daddow |